Leasing Business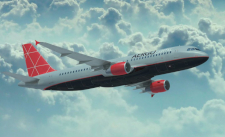 Aergo Capital has acquired Seraph Aviation Management Ltd in a deal that lifts its owned and managed aircraft assets by 58 per cent to $6.8 billion. The deal increases the Aergo portfolio of AuM by 88 aircraft to 304 (including aircraft under LoI) and lifts its average unit value by just under 13 per cent from $19.9 million to $22.4 million per aircraft. The value of the transaction has not been disclosed.
---
Leasing Business
As it emerges from Chapter 11 Nordic Aviation Capital says it is 'firmly positioned to remain the world's leading regional aircraft lessor and deliver on its strategy to become a top 10 single-aisle commercial jet lessor' with a significantly deleveraged balance sheet and access to increased capital to support growth. As a result of its re-organisation it has eliminated nearly $4.1 billion of debt and significantly enhanced its liquidity, with access to approximately $537 million in additional capital to fund operations and growth opportunities.
---
Air Freight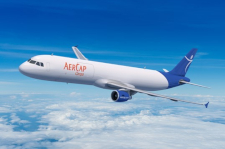 Boeing has delivered the 100th contracted 737-800 Boeing Converted Freighter (BCF) to AerCap Cargo. GECAS, now part of AerCap, was the launch customer for this highly successful conversion programme launched in 2016. It comes at a time of continued expansion in freighter programmes, as evidenced by the delivery of four new B777-200Fs to Atlas Air Worldwide and ACIA Aero Leasing's contract for three ATR 72-600 conversions.
---
Leasing Business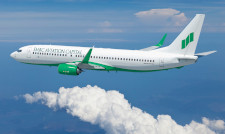 In a move strongly rumoured last November but never officially confirmed, NWS Holdings Limited and Chow Tai Fook Enterprises have finally accepted SMBC Aviation Capital's offer for Goshawk Aviation at an enterprise value of $6.7 billion. On completion, the deal will elevate the Japanese-owned business into the world's second largest aircraft leasing company, with a portfolio of 709 owned and managed aircraft and total assets of about $37 billion, including orders worth $13 billion comprising exclusively 261 new technology, narrowbody Airbus A320NEO and Boeing 737MAX aircraft.
---
Leasing Business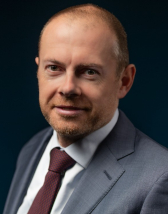 Avolon founder and CEO Domhnal Slattery is to step down, both from his executive role and from the Board in 2022. He will be replaced by the current President & CFO Andy Cronin (pictured, right), who has been appointed CEO Designate, while the existing Chief Commercial Officer, Paul Geaney, becomes President & CCO with immediate effect. Slattery will work closely with Cronin over the coming months to ensure an effective transition of leadership. Slattery, having served for 12 years and built a business with a market leading team and franchise, will now pursue a range of other interests in a non-executive capacity.
---
Leasing Business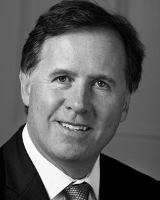 Aergo Capital, the self-styled 'Sunseeker among tankers' of the aircraft leasing world, has grown rapidly within the past two years. From a deliberately de-risked low of 20 aircraft just before the pandemic began, it now owns approximately 100 planes with a value of about $1.5 billion and has a further 100 planes under management, worth around $2 billion. Now actively seeking further growth opportunities, its founder, CEO & Head of Origination, Fred Browne, told Aviation Finance in an exclusive interview: 'I could see us, conservatively, growing this over the next five years to $10 billion'.
---
Leasing Business
The Carlyle Group has emerged as the winner in the competition to acquire Fly Leasing, agreeing to pay $17.05 per share in cash, representing a total equity valuation of approximately $520 million. The total enterprise value of the transaction is approximately $2.36 billion. Carlyle Aviation Partners, which came into being following the acquisition of Apollo Aviation by the Carlyle Group in early 2019, will use funds from its fifth aviation fund, SASOF V, for the acquisition.
---
Leasing Business - Sanctions
It is estimated that of the 980 commercial passenger jets currently in operation with Russian carriers 777 are leased. Of these, 515 jets with an estimated value of $10 billion are leased from non-Russian lessors.
---
Covid-19 response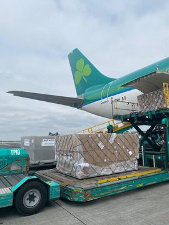 17th April-20th April: Three charter flights from China to Ireland supported by Irish leasing firms, and ALI, the aircraft leasing unit of IBEC, representing 33 lessors in Ireland have delivered much needed PPE equipment for the Irish healthcare system. Among the firms stepping up were Avolon, Aercap, GECAS, and SMBC. Assisting in the airlift have also been Aer Lingus, the Irish embassy in China and IDA Ireland.
---
Aviation Finance and Ireland as IFS Centre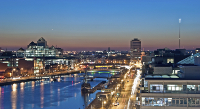 IDA Ireland's Global Head of International Financial Services, Strategy and Public Policy KIERAN DONOGHUE reflects on the impact of Brexit on the IFS sector to date, which he says has left Ireland as one of 'a small number of countries, perhaps five, that will anchor a more decentralised industry structure post Brexit'. He says 'the restructuring and relocations undertaken by firms to date represents the first phase of a process that we expect to evolve further as companies optimise their post Brexit strategy and structure and seek new revenue generating opportunities. The new entrants that have arrived in Ireland in response to Brexit will have good reasons to scale their business here, but whether this happens or not will ultimately depend on their experience of the operating and regulatory environment'.
---
Aircraft Leasing
As CDB Aviation moves into its next phase of life as a maturing global leasing platform new CEO, Patrick Hannigan, discusses the value of portfolio acquisition as a means of new customer acquisition, the logic behind the expansion of the C suite to increase focus on risk management and identification of growth opportunities and his plans for the next three years.
---
Risk Management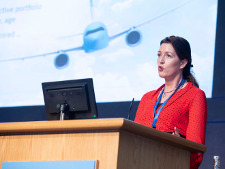 Virginia Fox, the
 Chief Risk Officer at GECAS provided a comprehensive description of the global lessor's risk management model in an address to AFCDublin, 2019 this week. GECAS has evolved its approach over the past two decades, she explained.
---
German ratings agency Scope has sounded a warning note for the aircraft financing industry in its 2020 Aviation Finance Outlook report. It says that the unsustainability of current lease-rate factors in many narrowbody-aircraft transactions is a hidden risk that will materialise should market conditions worsen. In a separate report, it also predicts further consolidation of European airlines this year. It maintains that while there will be little change in lease-rate factors in the first half of the year, high aircraft values and low lease-rate factors which do not reflect the commercial and operating risks facing airlines leave it vulnerable.
---
Airlines Business
Just two weeks ahead of Brexit, the UK Government has issued an ambiguous signal regarding state aid conventions in Europe as it made clear it was prepared to provide financial assistance to help keep domestic carrier Flybe afloat. The response from competitive airlines has been immediate with Ryanair's CEO, EasyJet and AIG strongly criticising the move. Questions are also being asked as to why the Government is prepared to help Flybe when it refused to provide any help for Thomas Cook last year. A former lecturer of the Ryanair CEO, Michael O'Leary, Trinity College Dublin economist and pro Chancellor, Sean Barrett (pictured) told Aviation Finance: 'subsidising airlines to do something that is inefficient may not be a good idea'.
---
Global Taxation & Aircraft Leasing
Aspects of the OECD's BEPS programme, primarily targeted at the cross-border activities of tech companies, will have some unintended effects on aircraft lessors. Speaking at the recent Aviation Finance's AFCDublin, 2019 conference EY tax director Michael Moroney identified two elements of BEPS – tax treaty access and interest limitation – as two key areas for the aircraft leasing industry.
---
Perspectives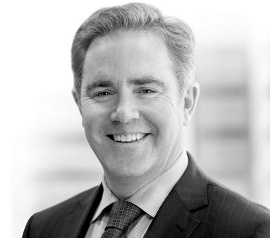 'The list of aircraft lessor platforms currently in play has never been longer, so I think that it is almost inevitable that we will see further M&A moves over the course of 2016' says Domhnal Slattery, CEO of Avolon in this in-depth interview with Aviation Finance Contributing Editor Joe Gill. Slattery talks about the lessor's recent takeover by Bohai Leasing, the more globalised aircraft financing landscape, protectionism and the inevitable 'tidying up' of the industry through a wave of M&A activity.
---
Global Aircraft Registration Centre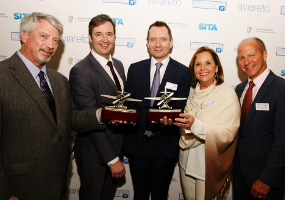 Established in open competition with the rest of the world, the Irish-based International Registry of Mobile Assets has proved a resounding success. With one million registrations recorded since 2006 the company which runs it, Aviareto, a joint venture involving the Irish State, has just had its contract renewed for a further five years, on the back of a second year of 8 p.c. growth.
---
Special Report: Ireland as an aviation finance hub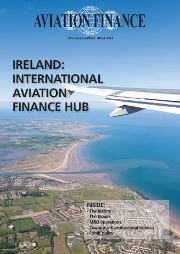 Our Special Report examines one of the most interesting jurisdictions in the world as a centre of aircraft financing - the Republic of Ireland. Its significance lies in its scale in the global financing of aviation, second only to the United States in aircraft leasing and trading activity. In the past year, it is estimated that financing of the order of $20 billion has been undertaken through Ireland, mostly through the channel of its aircraft leasing companies. This equates to over 20 p.c. of total aircraft financing undertaken in 2012. Our survey covers the players, the extensive corporate and aviation services industry that exists in Ireland, as well as the fiscal, regulatory, and financial structures that are available to some of the most innovative financing and structuring companies in the world. See our Special Report here.
---
Leasing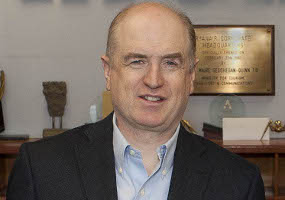 Stellwagen Group, the Irish transportation financing company that incorporates Aviation Finance Company and Seraph Aviation Management is setting up a new aircraft funding arm that will offer an alternative funding model to airlines. It plans to raise $1 billion in listed Loan Notes in Q4 of this year, and a further $4 billion in its first three years. CEO of newly created 'StellCap', Howard Millar, former CFO of Ryanair, described the plan as an 'operating lease killer', in an interview with Aviation Finance.
---
Capital Markets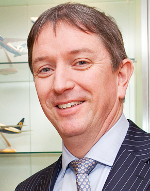 Demand for the eight times oversubscribed issuance of $500 million senior notes by SMBC Aviation Capital last week was well spread between Europe, Asia and the United States, the company's CEO, Peter Barrett, told Aviation Finance. The oversubscription 'is a good reflection of the strength of the business and the work we've been doing not only over recent months but over many years to build the core of our business.' He says that while there are a number of potential clouds on the horizon, 'the market seems to be pretty robust and relatively stable.'
---
Interview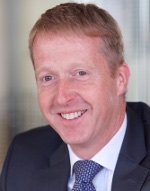 Established in 2005, FPG Amentum is one of the leading independent service providers to the aviation investment community. With a portfolio under management in excess of $2 billion, FPG Amentum works with a diverse group of investors including US private equity, European financial institutions and Japanese tax investors. The company has undergone a transition in terms of its ownership including the recent addition of Nord/LB as a shareholder, however it remains true to its philosophy of managing aircraft on behalf of third parties. Mitchel Simpson, CFO speaks with Aviation Finance's Dustin O'Neill about this latest development and the FPG Amentum business model.
---
Interview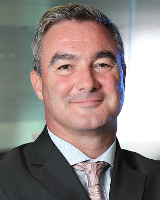 Commercial aircraft lessors are used to working in multiple jurisdictions, locating personnel in and booking aircraft through ones that deliver optimum benefits to their clients. With much of the future growth in demand for aircraft expected to come from Asia, financial centres such as Singapore and Hong Kong are keen to expand their levels of activity. But Ireland, which has developed a strong aviation finance ecosystem, is keen to ensure it maintains its attractions, particularly as an HQ location for one of the most internationally mobile of businesses. One of the ways it is doing this is through the establishment of a new local trade body, Aircraft Leasing Ireland.
---
Leasing Structures
Suzanne Hannon looks at recent changes to Irish law and their affect on Irish SPVs, how the changes interact with Irish tax and corporate law and what it means for aircraft lessors.
---
Interview
Interview with Aengus Kelly, CEO of AerCap NV on the quoted lessor's audacious corporate action to acquire ILFC announced last month, and which is expected to close in the middle of Q2, with Aviation Finance's editor Ken O'Brien, and Joe Gill, contributing editor.
---
Capital Markets
Ryanair secured a highly valued BBB+ rating from S+P in the agency's first formal review of the company. With a S+P rating that is above those of Lufthansa, BA and Southwest Airlines, Ryanair is currently the most highly valued airline globally by S+P. JOE GILL examines the implications for the company, which would need another rating to facilitate an offering.
---
Debt Capital Markets
One of the most innovative engine securitisations since the credit crisis of 2007-8 has been the US$250 million Fan Engine Securitization notes issued on 31 October 2013, which kickstarted a securitisation that had been abandoned in the poor market conditions of 2008.
---
Ryanair raises Ex-Im finance at record low spread of 1.73 p.c.
Aviation Capital Group and Ryanair have just issued Ex-Im backed bonds at historically low spreads. LCC Ryanair firstly showed its debt markets prowess by issuing bonds at a new low rate on September 6th and then this week Newport Beach-based lessor ACG went even lower. Both the low spreads and the oversubscription that both issuances of the pre funded notes (PFNs) met (respectively 3 and 4.7 times), shows the success of a product that provides an enhanced return over US Treasurys, with the backing of the United States Government - a 'nobrainer' that Ryanair, ACG, and earlier, Lan Airlines were happy to exploit.
---
Aircraft Leasing
A deal announced by the lessor Avolon and US West Coast-based financial services group Wells Fargo in January furthers the debate about optimal structures for investors in air finance. Aside from its innovative company format the joint venture, Avolon Capital Partners, also underlines the evolution of asset management as a core competency within the aircraft leasing industry.
---
Taxation
The ECJ's release of the legal opinion of the Advocate General is welcome news for the aviation leasing sector as it maintains the 'look through' exemption that means that the supply of aircraft to companies who do not operate the aircraft themselves should not be liable to VAT, according to Ernst and Young's Brian Keenan.
---
Taxation
Since February 2011, Ireland has seen rapid growth in the use of "Section 110 Companies" for aircraft finance and leasing structures. WILLIAM FOGARTY and DAVID MAUGHAN of Maples summarise the key features of the new vehicles and reflect on a number of practice points which have emerged. The vehicles offer new options for the direct holding of plant and machinery, including aircraft and engines.
---
Irish Competitiveness
'A combination of the flexible asset depreciation rules and the low corporate tax rate allied to Ireland's very attractive international tax treaties continues to give Dublin a leading edge over other global locations,' says COLM BARRINGTON, CEO of Fly Leasing, on Ireland's attractiveness as a domicile for global aircraft leasing businesses. Barrington recently outlined to Aviation Finance the strengths of the jurisdiction.
Aircraft Leasing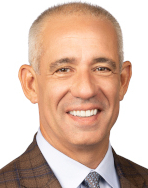 Debt finance provided through LR AirFinance is going to 'a big part of our strategy and one of our main differentiators,' says Greg Conlon, the former GECAS CEO who has just launched a new platform, High Ridge Aviation (HRA), in partnership with fixed income investment manager PIMCO. High Ridge is a commercial aviation asset manager principally focused on arranging and structuring competitive financing and liquidity solutions for airlines, including leasing, and debt finance through its LR AirFinance subsidiary. Conlon spoke to Aviation Finance Contributing Editor John Stanley about his plans for the future.
---
Aircraft Leasing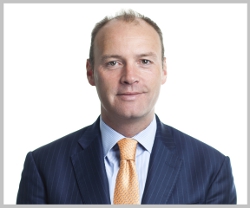 With supply chain disruptions challenging the OEMs to find a balance between supporting the in-service fleet of aircraft and new equipment deliveries, airlines have come to rely increasingly on leasing and to appreciate the benefits of the flexibility leasing brings, according to AerCap CEO Aengus Kelly. 'At one point I did not believe that leasing would surpass 50 per cent of the global market. We're way past that now in terms of value, and it's only going one way,' he believes.
---
Taxation
The constantly evolving global tax environment has been feeding into lease contract negotiations for some time now. In this article Dominic Gormley and Jack Stokes of PwC discuss the background to this evolution, the risk it puts on lessors and how that risk can be mitigated.
---
Leasing Business
Nordic Aviation Capital, which won the Irish Scheme of Arrangement Award in the 2021 Deals of the Year Awards presented by sister publication Finance Dublin, has now reached a Restructuring Support Agreement with the majority of its lenders to strengthen its capital structure and position the leasing company for long-term growth. The deal will see majority ownership pass to its largest creditors.
---
Legal
Responding to questions from Aviation Finance, Marie O'Brien, partner in the A&L Goodbody LLP Finance Department and head of the firm's Aviation and Transport Finance team, provides insights into various legal aspects of the EU sanctions on Russia as they affect aircraft leasing companies.
---
Leasing Business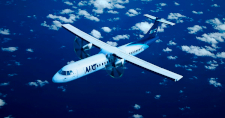 Having achieved overwhelming support from equity holders and creditors for a plan that involves an infusion of nearly $540 million in new capital, including approximately $337 million in new equity financing and $200 million in new revolving credit loans, Nordic Aviation Capital DAC expects to emerge from Chapter 11 before the end of May.
---
Aircraft ABS & Capital Markets
In his latest Aviation Industry Outlook Dick Forsberg, Senior Consultant to PwC's Aviation Finance Advisory Services, identified the emergence of a number of distinct trends in aviation finance. Aviation Finance spoke to him about two of them – the evolution of the ABS sector and the changing role of capital markets in new aircraft deliveries.
---
Lessor Taxation
With airlines continuing to seek rental payment deferrals, lessors need to be clear and consistent in how collectability considerations are reflected in their expected credit loss (ECL) impairment assessment and recorded in the profit and loss account, writes EY's Niamh Tobin
---
Aviation ABS
The aircraft securitisation market is enjoying a sharply increased flow of note issuances in the closing months of this year. Over the past two weeks alone there have been issuances from Carlyle, DAE and World Star plus a novel and highly successful offering from Stonepeak Partners and Bellinger Asset Management. These follow recent offerings by Avenue Capital/Deucalion, ALC and Apollo Navigator, as well as the earlier refinancing of a 2017 ABS by Castlelake.
---
Leasing Business
With all regulatory hurdles now cleared and AerCap having secured $21 billion on capital markets, the largest ever merger of two aircraft financing entities is set to close next Monday, November 1. Organised in the midst of the worst crisis to ever hit the commercial aviation sector, the acquisition of GECAS by AerCap creates an aircraft leasing giant. The enlarged entity will comprise approximately 2,000 owned and managed aircraft, with an average age of about seven years and an average remaining lease term much the same. It will also have over 900 owned and managed engines, over 300 owned helicopters and approximately 300 customers around the world.
---
New Frontiers in Electronic Aircraft Maintenance Records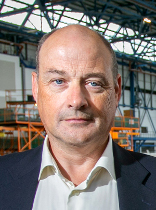 Commercial aviation may be an industry with an extraordinary ability to innovate, but not everything changes quickly. The slow pace of transition from paper maintenance records to digital ones, for example, reflects the challenges involved in reaching agreement on what data and records should be kept, how they should be defined and the protocols for transferring them, as well as getting acceptance for all of this from airlines and regulators around the world. Significant progress has been achieved, however, and since its introduction in January 2018 the ATA Aircraft Transfer Records Working Group's Spec2500 standard is finding a growing audience with both airlines and lessors. One industry participant closely involved in developing the standard, GECAS's Anton Tams, outlined to Aviation Finance the challenges involved in developing the new standards, what has been achieved to date and what the future holds.
---
Aircraft Markets
While the coronavirus pandemic will affect all parts of the aircraft leasing sector negatively, the experience for each lessor will be markedly different, with their level of indebtedness being a significant factor, according to IBA President Phil Seymour. In an interview with Aviation Finance he also discusses his concerns about the effect it will have on future investor sentiment towards the sector.
---
Aircraft Leasing
CDB Aviation has appointed Pat Hannigan to the position of CEO in succession to Peter Chang, whose planned retirement occurred at the end of December. Hannigan joined the company in January 2017 as its Chief Commercial Officer and was promoted to President 12 months ago. He brings to his new position more than two decades of experience in finance, marketing, sales, and P&L oversight, gained with a variety of industry leaders.
---
Aircraft Leasing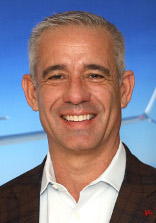 Greg Conlon, former President and CEO of Milestone Aviation and EVP, Aircraft Trading, at GECAS, has been promoted to the role of President and CEO of GECAS, while Alec Burger continues as President & CEO of GE Capital and will also now serve as the Chairman of GECAS. In responding to questions from Aviation Finance Contributing Editor John Stanley, the new CEO of GECAS has a positive outlook for the long-term growth of the industry, anticipating that passenger travel and demand for aircraft will remain vibrant, while acknowledging that the lessor continues to monitor narrowbody production and deliveries, the intensity of competition in the aircraft leasing sector, and continuing geo-political uncertainties.
---
11th March 2020: IBA Group has appointed Ian Beaumont as Chief Executive Officer, effective today. Phil Seymour, IBA's former CEO will continue to serve as Company President. In a statement IBA said: "For the past five years the business has been successfully led by Phil Seymour and has seen a period of rapid growth with both its core professional and advisory services, as well as the powerful data platform, IBA.iQ.
---
The benefits of a 'normal' level of airline failures to the aircraft leasing community, the current position of the aviation finance market in its business cycle and the broader value of lease extensions to the airline industry in the wake of the MAX groundings were all topics discussed at an evening debate held in Dublin recently to mark the launch of aviation consultancy IBA's new iQ Engines valuation tool. Speakers at the event were Shane Matthews, Head of Strategy and Market Analysis at SMBC Aviation Capital, Andy Carlisle, Chief of Industry Affairs at Goshawk, and Phil Seymour and Dr Stuart Hatcher of IBA.
---
Over the past decade the aircraft leasing market has evolved internationally and the sector now employs over 25,000 across the globe. As 2019 draws to a close Garret Kearney reviews the drivers behind recruitment activity in the sector internationally over the past decade and anticipates likely developments in the future.
---
Reflecting the growing requirements of the aviation industry for sophisticated financing solutions, two significant players have recently upscaled their activities. Seabury Capital Group has acquired Structured Finance International and integrated it and its existing aviation financing consulting within a new advisory practice, Seabury Aircraft Capital. White Oak Aviation has expanded with three high profile hirings from the aircraft leasing sector, Bob Genise, Asa Watts and Greg Byrnes.
---
Perspectives
Following the closing of its second ABS this year, the 20 aircraft, $446.337 million note STARR 2019-2, Trevor Ricards, SVP with responsibility for US Asset Trading at GECAS, and Kumar Velayudham, Managing Director of the global diversified alternative asset management firm, Sculptor Capital, which has helped GECAS pioneer and develop the tradable e-note, discussed with Aviation Finance Contributing Editor John Stanley the background to this highly differentiated offering and their plans for the future development of this important market.
---
Interview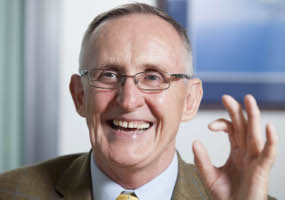 Established in 1993, GECAS sits at the heart of the global aircraft leasing universe. Its longevity, scale and reach, with a fleet of ~1,450 aircraft, have seen GECAS grow into a key player in the wider aviation industry. In contrast to more focussed leasing platforms (often backed by private equity or Chinese financial institutions/conglomerates) that have been established over the past five years GECAS operates a model which covers a wide arc of the commercial aviation leasing sector. Sean Flannery, EVP Technical and General Manager for GECAS sat down with Aviation Finance editors Joe Gill and Ken O'Brien late last month to talk about the global lessor's 'cradle to grave' business model, the current state of the aircraft leasing market, new technology aircraft and its plans to scale its business.
---
Perspectives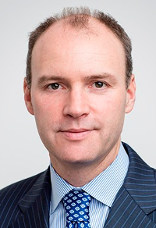 Aviation Finance's Joe Gill speaks with AerCap CEO Aengus Kelly on China, oil prices and new technology narrowbody aircraft. Kelly says the market for both used and new aircraft is solid as oil prices boost the profitability of older aircraft and airline focus on the long term benefits is driving the demand for fuel efficient equipment. On the finance side Kelly says that debt providers remain very supportive of aircraft assets, both in terms of financing and trading and that aircraft financing remains very attractive to investors.
---
CEO Interview
FLY Leasing's CEO Colm Barrington looks at the global aviation industry in 2016 and says that despite uncertainties in the global financial markets, strong profitability from airlines and robust air traffic growth show that key trends for the sector continue on a positive track. He also remain bullish on the aircraft leasing industry, 'The growth of leasing is likely to continue from this level, particularly as interest rates and returns from alternative investments are likely to remain at historically low levels for at least the remainder of 2016.'
---
Deals of the Year Awards 2014
SPEs used in debt finance deal in 2008 were recycled for use in a securitisation transaction.
---
The 'Aviation Finance' Conference, AFC Dublin 2018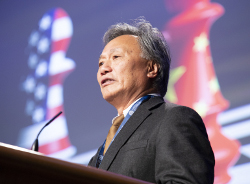 The CEOs and top decisionmakers representing more than half the world's leased fleet of commercial aircraft fleet were in attendance as speakers at this publication's annual conference, AFC 2018, in Dublin Castle, Ireland yesterday, (October 3rd). The overarching theme was the long-term future for air finance but a set of interviews and panel discussions revealed a wealth of insights about what to expect in 2019 in a programme covering aircraft leasing business, aircraft trading, OEM issues, including an interview with Embraer's John Slattery, airline, support and advisory. (Pictured: above, Peter Chang, President and CEO of CDB Aviation speaking at yesterday's conference).
---
Capital Markets
The first public rated aircraft securitisation since 2008, Emerald Aviation Finance Limited, highlights the sophisticated capital that is being attracted to the aviation sector say Laurence Hanley and Nollaig Murphy as investors seek the strong risk-adjusted returns that are achievable from the asset class. They discuss the structure of the transaction, and analyse some of the developments that are influencing the use of capital markets funding in the aviation sector.
---
Deals of the Year Awards 2014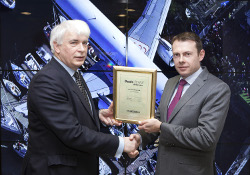 The securitisation was Avolon's first ABS and marks its entry into the public debt markets. The transaction generated significant interest in the asset class from structured product investors.
---
Interview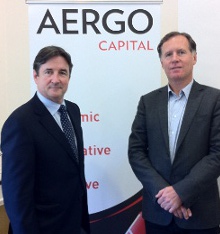 Aviation Finance speaks with Aergo CEO Fred Browne and COO Gerry Power on the aircraft leasing company's transformation from a privately-owned company focussed on trading mid-life narrow body aircraft to a fully-fledged operating lease platform. 'It's certainly true there is a whole swathe of people getting into the leasing business who have never seen a recession and who may not appreciate the extent to which you should get paid for the risk that you are taking. It's all to do with asset and credit risk. Certainly we are getting paid for the risk in our portfolio but we can see people taking low lease rates that simply don't reflect the risk that is inherent in this business. I don't care what anyone says, you would be a fool to think it's not a risky business anymore'.
---
Islamic Aviation Finance & Ireland
After a dip during the financial crisis of 2007-2010, there was a recovery in the use of Sukuk as an alternative source of funding for companies in the aircraft leasing sector. This article examines a growing interest in Ireland and some key tax issues that need to be addressed in structuring these investment propositions. Sukuk represent the Islamic equivalent of conventional bonds that can be issued to raise funding and allows financial institutions and similar entities to invest in companies in a manner that is Shariah-compliant. The use of Sukuk investment instruments have seen steady growth in recent years and levels of issuance returned to pre crisis levels in 2010 after a dip in 2008 and 2009, with over US$45 billion of Sukuk issuance in 2010 alone.
---
Perspectives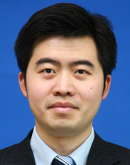 ICBC Leasing, the leasing arm of the Industrial and Commercial Bank of China Ltd, the world's largest bank in terms of profit and market capitalisation, is leading the international thrust of China's aircraft leasing industry, and is already making waves, for example pricing the purchase of 48 aircraft from Airbus in yuan last August. It has established its first aircraft leasing hub outside of China, in Ireland, and, following the recent signing of an MOU between the company and the Irish Government in Beijing, is planning to use the platform for future growth. Alex Hou, deputy general manager of ICBC International Leasing, spoke exclusively to Aviation Finance about its plans.
---
Avolon wins Finance Dublin Award for GIC equity deal
A $300 million investment in Avolon by Singapore's sovereign wealth fund in 2011 represented a major endorsement of the firm and the Irish aviation industry by a globally recognised investor, according to the citation received by Avolon for the deal, its second major recognition for the equity raising deal. Finance Dublin, a sister publication of Aviation Finance, awarded it its Private Mergers and Acquisitions Deal of the Year Award 2012, as recognition of the most notable such deal in Ireland in 2011.
---
Irelandia's new LCC venture in Colombia
Irelandia-backed airline Viva Colombia, launched in May, is garnering a positive reception from the market at large. It is Colombia's first low cost carrier and emulates the low cost model of other successful airlines that are proving their resilience despite the challenging market conditions facing airlines.
---
Deals Awards 2013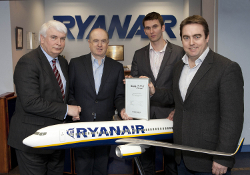 Ryanair's $194.3 million Ex-Im Bank guaranteed pre-funded note, has been awarded the Debt Securities Deal of the Year by Aviation Finance's sister publication Finance Dublin. The sale of the pre-funded notes backed by the US Export-Import Bank on September 6th 2012 were sold for 1.741 per cent. The notes, due in 2024 were to fund seven Boeing 737s and was the lowest spread for a bond guaranteed by the Export-Import Bank of the United States ever. The transaction was more than three times oversubscribed. The cheap capital attained is a testament to the strength of Ryanair's reputation. The airline took advantage of low interest rate conditions and got the lowest spread to mid-swaps of any previous airline with this deal.
---
Taxation
Ireland's supportive environment is one of a number of critical factors in maintaining its place as a world leader in the aircraft leasing space. In particular, many of Ireland's domestic tax laws give rise to low effective tax rates and allow for efficient repatriation of profits to stakeholders.