Interview: Ireland's Minister for Finance
In this interview MICHAEL NOONAN Ireland's Minister for Finance outlines the Irish Government's commitment to further develop Ireland as hub for aviation and financing. He reveals new legislation that is to be created to aid the issuance of EETCs.
---
Ireland's Leasing Industry
PAT O'BRIEN on the impact of Guinness Peat Aviation (GPA) on the development of the aircraft leasing industry, its failure and how it gave rise not just to a Phoenix that arose from its ashes, but to 'an entire aviary of those fabled creatures'.
---
Ireland's Aviation Finance History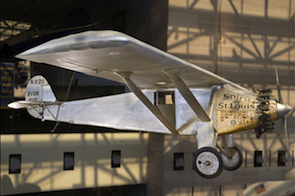 JOE GILL charts the role played by Ireland in the history of commercial aviation and more recently its emergence as an aviation finance powerhouse. Today $20 billion in yearly funding of the world's planes is driven by management teams headquartered primarily in Dublin and Shannon.
---
MROs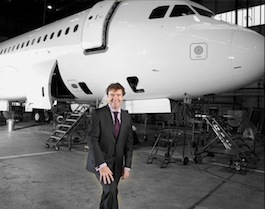 Dublin Aerospace represents a new breed of MRO that provides flexible and highly productive services to both airlines and lessors. It has expanded rapidly at Dublin airport and has plans to grow further as its focus on short-haul narrowbody aircraft. It offers an expanding addressable market as record backlogs exist for types including Airbus A320 and Boeing 737 equipment. Aviation Finance spoke to its founder and chief executive, Conor McCarthy.
---
Corporate Advertising Report: Corporate Services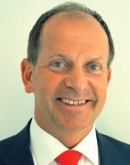 Aside from providing SPV establishment and management services to aircraft investors and lessors globally, and with offices in over 75 countries, TMF Group also helps companies expand internationally, and provides back-office services directly to aircraft lessors, including some start-ups in Ireland. These services include operational assistance with lease management, cash management, compliance, payroll, reporting and other corporate services. The global head of aircraft leasing services, KIERAN DESMOND, talks to Aviation Finance about the role of the corporate services provider in Ireland and why Dublin is the perfect base for this role.
---
Professional Services
'Actively involved in the industry for over 30 years'.
---
Aircraft Transitioning
SEAN FLANNERY, the General Manager and EVP Technical of GECAS, writing in Aviation Finance and speaking at the Irish Government Aviation Policy for Ireland Conference in December 2012 proposed that aircraft transitioning offers a major opportunity not uniquely to create jobs but also to embed the leasing sector to a greater degree in the country.
---
Professional Services
DAVID MAUGHAN, ANDREW QUINN and MARK WESTERN highlight an interesting development in the use of special purpose vehicles that could be availed of in aircraft financing and leasing transactions that was introduced by the Irish Finance Act 2011. They say that Ireland's Section 110 regime is an ideal vehicle through which lessors can access the capital markets or undertake an initial public offering to finance the acquisition costs of a portfolio of aircrafts or engines, expand their investor base, or generate a return to investors.
---
Professional Services
JEAN COLEMAN and PAT MAHON outline the advantages Ireland offers to aviation finance companies. They highlight the strong pool of domestic well educated talent, the aspects of Irish immigration policy that assist with attracting skilled migrants and they explain the tax benefits that are available including Special Assignment Relief Programme (SARP), and Foreign Earnings Deduction (FED).
---
The Tony Ryan legacy in Irish aviation
KEN O'BRIEN spoke to DECLAN RYAN, the son of Tony Ryan, himself the founder of Irelandia, the serial investor and mentor of new LCCs around the world, most recently the Mexican carrier Viva Aerobus, which is about to unveil a 50 plane new aircraft order.
Special Report: Ireland International Aviation Finance Hub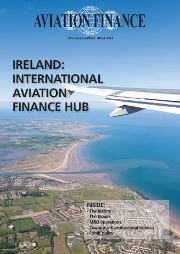 This Aviation Finance Special Report examines one of the most interesting jurisdictions in the world as a centre of aircraft financing - the Republic of Ireland.Its significance lies in its scale in the global financing of aviation, second only to the United States in aircraft leasing and trading activity. In the past year, it is estimated that financing of the order of $20 billion has been undertaken through Ireland, mostly through the channel of its aircraft leasing companies. This equates to over 20 p.c. of total aircraft financing undertaken in 2012. See the report in a flash edition here.
---
Timeline of the emergence of aviation finance in Ireland
When a young executive in Ireland's flagship carrier Aer Lingus came up with the idea of capitalising on different seasonal usage patterns of owned aircraft assets in different global regions, culminating in a lease with Air Siam, little did he know that he would be the founder of the world's first giant aircraft leasing company, GPA, which in turn set the wheels in motion of an industry based in Ireland that today counts some 40 players in aircraft leasing alone. Our timeline takes us from 1974 to the latest establishments, in recent months, Doric in listed aircraft leases, and Waypoint in helicopters.
---
Corporate Services
'One of the longest established and experienced service providers in Ireland'
---
MROs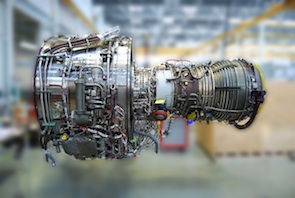 LTAI has a long standing global reputation in the engine MRO sector, having originally been set up as the engine repair division of Aer Lingus in the early 1980s. Since the late 1990s LTAI has been a fully integrated member of the Lufthansa Technik (LHT) Group of companies and where LHT has maintained a long-standing presence in the Irish market and helped develop many highly skilled MRO personnel. Aviation Finance speaks with Lufthansa Technik Airmotive Ireland's Alan Phelan on Ireland's MRO industry.
---
Ireland's Leasing Industry
COLM BARRINGTON chief executive of Fly Leasing and chairman of Aer Lingus discusses with Aviation Finance Ireland's strengths as a hub for aircraft leasing. He says that the number of leased aircraft will double by 2023 which will see the aircraft leasing industry grow substantially. He does however give a word or two of warning regarding the 'drift to the east' and the importance of a jurisdiction's pull factors such as competitive personal tax rates and a reasonable cost of living. Barrington also gives his views on the impact that the Irish commercial aviation industry has had on the European and global sector.
---
Corporate Advertising Profile: Shannon Engine Support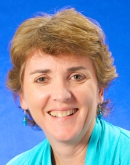 As SES marks 25 years of service it looks forward to continuing to grow its business to deliver customer solutions, both with current technology and next generation technology, 'as customers continue to see the operational and financial benefits of leasing spare engines'. Today, the company employs a team of 30 experts to manage a portfolio of 220 CFM56 engines from offices in Shannon, Beijing, Budapest, and Singapore.
---
Aviation Strategy
KIERAN DONOGHUE head of the IDA's international financial services division says aviation asset investors have a significant opportunity for growth, reporting on the successful winning by Ireland of eight significant investments in aircraft leasing over the past 18 months. He says it is imperative that Ireland continues to look at ways to innovate and evolve, including the development of a broad-based aviation cluster, including MRO, technology, regulatory, and other services.
---
Corporate Advertising Profile: EY
EY is the leading global provider of professional services to the aviation sector, with over 2,000 professionals' worldwide providing services to nearly every facet of the aviation industry. EY are unique in being the only member of the so-called 'Big 4' to have invested in a formal Global Aviation Sector Group.
---
Aviation Strategy
Eamonn Brennan the Chief Executive of the Irish Aviation Authority discusses Ireland's aviation industry.
---
Ireland's Leasing Industry
Aviation Finance asked a number of leading industry figures to contribute their views on the distinctive features of the industry, and its future.