Leasing Business
Aviation Capital Group, which last month closed its sale of $600 million 6.25 per cent senior unsecured notes due 2028, returned to profit in the first quarter of this year, following a write-off against Russian losses of $389 million taken in the same quarter last year. But a sharp rise in interest costs for the first three months meant the net profit for the first quarter was a modest $14 million.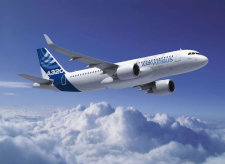 Despite its recent sale of 53 aircraft and its order for the 20 B737 Max 8s to Macquarie AirFinance, Kuwaiti-based lessor ALAFCO could still be in the market for further new aircraft orders, according to its CEO, Adel Ahmad Albanwan.
---
Airline Business
Brazilian carrier Azul Linhas Aereas has reached agreements with lessors and OEMs to reduce its current and long-term lease payments by $1.1 billion (BRL5.4 billion). The deal will also improve its cash flow and allow the carrier to continue to modernise its fleet.
---
Developments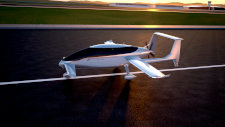 ABL Aviation closes A321neo Jolco; Ryanair emphasises advantages of scale; SAS gets go ahead for fresh equity raise; US court demands JetBlue, American terminate alliance; Griffin plans $1bn US bond issue; New chairman at SMBC Aviation Capital; AerCap leases Boeing MAX 8s to ASKY; Finnair leases A330s to Qantas; CDB Aviation delivers China's first A330-300 P2F; Cargo Air orders 5th AEI B737-800SF; TrueNoord jets to Helvetic; elfc takes 100% of INAV; Werner Aero acquires two aircraft; First order for Deutsche Aircraft new turboprop; Kawasaki invests in VoltAero; ASL Group firms Lilium order.
In this issue
The continued prospect of mega orders for new aircraft – Turkish Airlines is the latest, indicating an order for up to 600 planes is pending – demonstrates just how confident carriers are about the future on the back of the post-COVID rebound in passenger traffic. Against this background enthusiasm, however, finance providers still need to be disciplined, as latest events around the Go First insolvency in India reveal all too well.
---
Aircraft Leasing

The manner of the Go First insolvency proceedings in India and the failure of the authorities there to properly apply the protections of the Cape Town Convention, as they see it, has annoyed many of the lessors directly involved and raised warning flags for others. Lawyers for one major lessor even described in court the carrier's decision to voluntarily apply for insolvency protection as 'malicious' and a 'smokescreen'. There is growing, and understandable, concern within India that failure to ensure the provisions of the Convention are upheld could have a broader negative impact on India's commercial aviation sector.
---
Leasing Business
Reflecting the upbeat mood in the aircraft leasing sector, a number of new platforms have been announced or are in the advanced planning stages. These include AIP Capital, backed by Miami PE firm 777 Partners, Tailwind Aviation, being established by industry veteran Ray Sisson, and a new venture from Martin Browne, son of Aergo Capital founder Fred Browne. Meanwhile, the new JP Morgan-backed Avionix is gearing up for growth.
---
Airline Economics
Following recent bumper orders from carriers such as Air India and Ryanair, a steady flow of new orders for the OEMs is evident, with some more potentially very large ones yet to come. For example, a potential 600 aircraft order by Turkish Airlines with Boeing and Airbus appears to be imminent, while Delta is believed to be contemplating an order for 'dozens' of widebodies.