Aircraft Leasing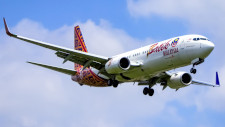 Aergo Capital has acquired Seraph Aviation Management Ltd in a deal that lifts its owned and managed aircraft assets by 58 per cent to $6.8 billion. The deal increases the Aergo portfolio of AuM by 88 aircraft to 304 (including aircraft under LoI) and lifts its average unit value by just under 13 per cent from $19.9 million to $22.4 million per aircraft. The value of the transaction has not been disclosed.
---
As details begin to emerge of the court actions being taken in respect of aircraft trapped in Russia, AerCap's rebuttal of AIG's defence highlights two key questions: how likely is it that any aircraft might be returned soon, if ever, and have the lessees acted independently or as effectively instruments of the state? Meanwhile, CDB Aviation and BOC Aviation have joined the list of aircraft lessors taking legal actions against insurers in respect of claims arising from leased assets trapped in Russia.
---
Leasing Business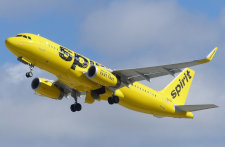 SMBC Aviation Capital saw profits before tax rise by 43 per cent to $134 million in the six months to end September last compared to the same period last year. The strong H1 results were driven by growing demand and strengthening economic fundamentals for both the airline and aircraft leasing sectors.
---
Developments
Castlelake sale & leaseback with Scoot; AviLease in 20 aircraft sale and leaseback deal; Avation refinances A220-300s; BBAM to support BCF conversions at Alaska Air Cargo; Azul orders three A330neos; Ashland Place finances five aircraft; Paris Court approves Lion Group restructurings; SAS reaches another lessor agreement; ALC leases B787-9s to Air Astana; GetJet Airlines eases A320-200s to Ibom Air; NAC lease agreements with Aviair, Canaryfly; NZ lessor sues Olympus Airways for $74m; Ryanair outlines plane plans to sustain growth; Viva Aerobus issues sustainability-linked bond ; Air France-KLM issuance to help clear State debt
In this issue
The sheer resilience of commercial aviation in the face of geopolitical and economic uncertainty is once again evident in this issue of Aviation Finance. IATA DG Willie Walsh is encouraged not just by the airline profit recovery in Q3, but particularly by positive trends in load factors. And SMBC Aviation Capital, which saw its HI profits rise 43 per cent, anticipates a continued improvement in line with the ongoing recovery in the global airline sector.
---
Aviation Finance
The recent upturn in airline profitability, reflected in the batch of Q3 results, is likely to be sustainable despite the significant economic headwinds that lie ahead, according to IATA DG Willie Walsh. Speaking this week, he said that load factors in the highly profitable third quarter for airlines illustrate that capacity has been well-matched to demand and provides reason for optimism.
---
Air Cargo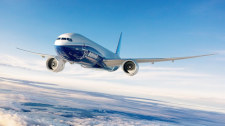 Boeing is forecasting strong demand for air cargo services through 2041, with traffic doubling and the world's freighter fleet expanding by more than 60 per cent. In its 2022 World Air Cargo Forecast, a biennial detailed analysis of evolving industry dynamics, it predicts the world's cargo fleet will require nearly 2,800 production and converted freighters for growth and replacement through 2041.
---
Aircraft Business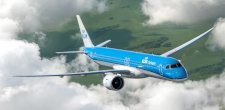 Following the arrangement of a $650 million revolving credit facility with 14 international financial institutions, Embraer has secured $400 million in financing from the Brazilian National Bank for Economic and Social Development under its BNDES Exim Pre-shipment – a direct bank credit line to support national goods destined for export.