Aircraft Business
Improvements in orders and deliveries are reflected in the latest reports from aircraft manufacturers Airbus, Boeing and Embraer. Airbus says it received gross commercial aircraft orders of 442 aircraft (259 net of cancellations) in the six months to end June, while Boeing secured orders for 169 737 MAX airplanes and 13 freighters in the second quarter of this year and Embraer delivered Embraer 11 commercial aircraft in Q2.
---
Airline Business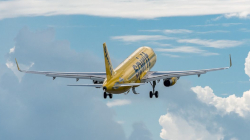 After Spirit Airlines shareholders voted down a merger with Frontier Airlines last week, Spirit and JetBlue have announced their intention merge to create an LCC challenger to the US Big Four airlines. The two carriers suggest the move could be a gamechanger in terms of increased competition. Subsequently JetBlue has announced a $250 million cost saving programme that includes an accelerated retirement plan for its 60 Embraer E190s.
---
Leasing Business
Lessors remain active in the placing and delivery of new aircraft over recent weeks. However, the continuing constraints on the supply of new aircraft is reflected in a pattern of lease extensions. The most notable of these is Ryanair's decision not to push ahead with replacing the 29 A320s operated by its Lauda Europe subsidiary with its preferred Boeing 737 options.
---
Developments
ACG ups revolver to $2.4bn; FPG Amentum acquires three planes; IAG firms up Airbus orders; Airbus cancels 50 plane order by Qatar; Air China fund raises for new aircraft; Etihad scales up cargo ops; Icelease to convert and lease A321 P2F with GlobalX; LCI to take up to six H175 helicopters; Abelo sells Dash 8-100 to ALS, Kenya; New CEOs at AV AirFinance and ATR; Apollo eyes Atlas Air.
In this issue
As more airlines report their performance in the three months to end June, it is increasingly apparent that some have already managed to return to profit while others anticipate that they will do so for their full year. An upturn in yield has helped to offset the impact of rising costs, as have cargo revenues for many, but it is notable that the recovery includes low cost as well as traditional carries. Those back in the black in Q2 include United, IAG, Lufthansa, Ryanair and Singapore.
---
Leasing Business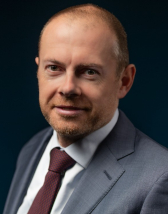 Avolon founder and CEO Domhnal Slattery is to step down, both from his executive role and from the Board in 2022. He will be replaced by the current President & CFO Andy Cronin (pictured, right), who has been appointed CEO Designate, while the existing Chief Commercial Officer, Paul Geaney, becomes President & CCO with immediate effect. Slattery will work closely with Cronin over the coming months to ensure an effective transition of leadership. Slattery, having served for 12 years and built a business with a market leading team and franchise, will now pursue a range of other interests in a non-executive capacity.
---
Airline Business
Results for the three months to end June from airlines around the world indicate that many are achieving record revenues and, even despite sharp upward cost pressures, are achieving returns to profitability. Even many of those not yet back in profit still expect to be for the year as a whole.
---
Sanctions
Recent actions by the US departments of Commerce and Justice underline the determination of the US government to ensure that the restrictions imposed by sanctions and enforced. The US Commerce Department has added 25 Airbus airplanes operated by Russian airlines to the list of aircraft believed to have violated US export controls, while the Department of Justice has taken actions targeting the unlawful transfer of an Iranian cargo plane to a Venezuelan airline.