ABS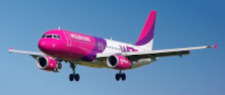 Carlyle Aviation Partners, one of the sector's most active issuers of aircraft securitisations, has launched the first ABS of the year with AASET 2022-1. This is a $522.5 million single Class A note offering to be secured against a portfolio of 25 young to mid-life latest technology narrowbody aircraft. Reflecting the continued tribulations being experienced by the commercial aviation sector, the offering includes a number of features intended to assuage potential investor concerns. Moody's has rated the notes (P)A3 (sf) and KBRA has given them a preliminary rating of A (sf).
---
Aircraft Leasing
There is continued activity in the sale and leaseback marketplace, where Bain Capital-backed Griffin Global Asset Management has just closed a five aircraft deal with India's Akasa Air, a seven aircraft deal with South American JetSMART and a second deal with SKY Express. Meanwhile AFIC has done its first deal with a China-based platform while Falko has taken on the servicing of a 35 aircraft portfolio on behalf of a syndicate of banks.
---
Aviation Economics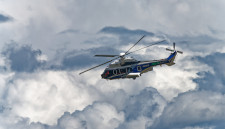 The pursuit of improvements in aircraft propulsion in ways which will reduce carbon emissions and transition away from the current heavy reliance on hydrocarbons such as jet kerosene continues to gain momentum. With the industry increasing its efforts to find solutions, governments now need to play their parts, too, in meaningful ways.
---
Airline Business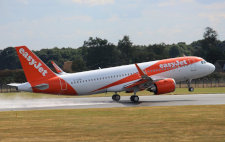 As the flow of net new order for aircraft continued to creep up in May there were signs that yet more airlines are seriously re-evaluating and assessing fleet replacement and expansion options in the near term. These include easyJet, which is firming up on 2013 options for 56 A320s, Qatar Airways on 50 aircraft with Boeing and a possible 300 jet mega-order from Air India.
---
Aviation Business
Chilean airline LATAM and Garuda Indonesia have both come to the end of restructuring proposals which clear the way for their future. But South African British Airways franchisee, Comair, has been less fortunate, going out of business 79 years after it was formed.
In this issue
As IATA DG Willie Walsh neatly puts it 'There is no way to sugar coat the bitter economic and political realities we face.' Still reeling from its biggest ever setback, commercial aviation faces huge headwinds on a number of fronts. But it also has an enthusiastic customer base and the airlines are working hard to tailor their fleets, route networks and cost bases to meet changing requirements. Paradoxically, the damage to their balance sheets creates ever more opportunities for the providers of aircraft finance.
---
Aircraft Business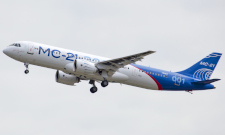 Russia is planning to increase production of its own domestic aircraft in an effort to overcome the obstacles presented by the EU, UK and US sanctions. It is also 'authorising' local producers to make spare parts to keep its illegally seized foreign-owned aircraft in service and expects to receive help in this from China. By its own estimate, it can keep these aircraft in the air for up to five years on this basis.
---
Aviation Business
In a comprehensive address to IATA's AGM at Doha this week the organisation's Director General, Willie Walsh, insisted that 'aviation is resilient and we are rebounding'. IATA has cut its forecast industry losses for 2021 by close to $10 billion and anticipates industry-wide profits next year. But in almost the same breath he sounded a strong note of caution on the potential impact of far reaching economic and political headwinds on airlines.
---
Airline Business
JetBlue has submitted what it claims to be 'a decisively superior proposal' to acquire Spirit Airlines. In a statement JetBlue said the improved proposal was submitted at the request of Spirit's board following completion of JetBlue's diligence review and discussions with Spirit's management team. It's latest cash offer of $33.50 per share, which is $2 more than its June 6 offer, values Spirit at $3.6 billion.
---
Developments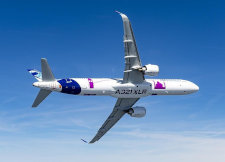 Denmark will back SAS; Air France-KLM rights issue raises $2.4bn; SWISS ends state-backed facility; Lessor deliveries; Aero Capital expands freighter programme; Air Nostrum launch customer for Airlander 10; Maiden flight by A321XLR; Eve and Fahari in 40 eVTOL deal; Altavair hires Rynott.