Russian Sanctions
The number of lessors booking impairment charges in respect of their aircraft 'trapped' in Russia continues to grow. Avolon has recorded a first-quarter impairment of $304 million to cover the full financial impact of having 10 jets still stuck in Russia following European Union sanctions that forced the termination of all Russian leases. Aircastle has now booked $252 million in impairment charges in respect of nine aircraft and DAE Capital has taken a $538 million write-off on 19 aircraft.
---
Leasing Business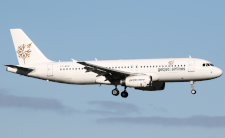 Impairment charges in relation to aircraft trapped within Russia as a result of sanctions have resulted in both recording relatively small losses for Q1. These mask strong underlying trends, with Avolon saying the first quarter of this year was its strongest quarterly underlying performance since the onset of the COVID-19 pandemic.
---
Aviation Economics
The sharp upturn in passenger traffic so far this year in the wake of the COVID pandemic could see the aviation industry back to 2019 levels by next year, a year earlier than IATA has been predicting, according to its Director General Willie Walsh. He notes that the combination of war in Ukraine, ongoing restrictions in China, high oil prices and travel delays resulting from staff shortages have so far failed to put a dent in the recovery in traffic volumes.
---
Aircraft Business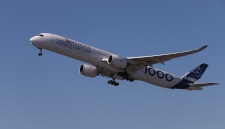 Qantas Group CEO Alan Joyce has revealed that the business case for Project Sunrise has an internal rate of return 'in the mid-teens' and the phasing of its latest order with Airbus for a further 52 aircraft, including 12 A350-1000s, means it can be funded within the carrier's preferred debt range and through earnings, 'while still leaving room for shareholder returns in line with our financial framework'.
---
Developments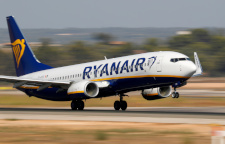 CDB Aviation secures $530m syndicated facility; Airbus to up A320 production; Days of cheap lease finance are over ; Ryanair will 'wait and see' on funding; Spirit rejects JetBlue's 'hostile' takeover bid; Emirates to begin repaying State aid soon; China Eastern to raise $2.2bn; Eve begins trading NYSE; Altavair opens new Dublin office; Goshawk delivers A350; Vijay to retire as CFO of ACG
In this issue
Despite the continuing challenges presented by the war in Ukraine, traffic restrictions in China, much higher fuel prices and rising interest rates the mood within the aviation finance sector is predominantly positive on the back of unleashed pent-up demand for travel. It is significant that IATA has revised its view of when RPKs will return to 2019 levels, pulling that prospect back by 12 months to next year.
---
Airfreight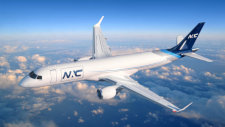 The effects of the Omicron COVID-19 variant in Asia, the war in Ukraine and a challenging operating backdrop all contributed to a decline in global air cargo in March, according to latest data from IATA. But while the cargo sector faces short-term challenges there is ample evidence that the commercial aviation industry still sees strong growth prospects for cargo in the medium to long-term, with a large number of new P2F slots being booked.
---
Aviation Business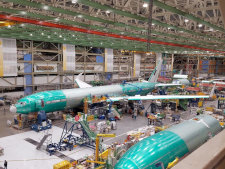 Capital markets continued to play a key role in shoring up liquidity for the sector, close to pre-pandemic levels for most issuers as spreads tightened throughout the year, according to Boeing Capital Corporation's 2022 Commercial Aircraft Financing Market Outlook. It concludes that aviation finance is showing improving financing stability as the industry recovers from the impacts of the global pandemic.
---
Airline Business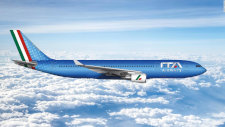 With three prospective bidders already waiting in the wings, the Italian government is inviting binding offers to be submitted for then Alitalia successor ITA by May 23 with a view to concluding the sale by the end of June, Italy's Economy Minister, Daniele Franco, said this week.
---
Aircraft Leasing
Chorus Aviation has closed its acquisition of the UK-based Falko Regional Aircraft. The Canadian lessor says it 'transforms Chorus into a premier full-service provider in regional aviation with unique capabilities to maximise value at every stage of an aircraft's lifecycle'.