Aircraft Investment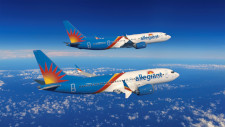 The global coronavirus pandemic notwithstanding, the battle for supremacy between the world's two main commercial aircraft manufacturers remains intense. Each is seeking to win business from the other's established customer base, particularly in the narrowbody sector. A recent spate of orders reflects this competition as established carriers pursue their fleet renewal plans.
---
Leasing Business
Nordic Aviation Capital, which won the Irish Scheme of Arrangement Award in the 2021 Deals of the Year Awards presented by sister publication Finance Dublin, has now reached a Restructuring Support Agreement with the majority of its lenders to strengthen its capital structure and position the leasing company for long-term growth. The deal will see majority ownership pass to its largest creditors.
---
Aviation Business

Global investment firm Carlyle is to acquire a fleet of 125 primarily narrowbody aircraft and an order book of 20 A320/321 neo aircraft from AMCK Aviation. The total appraised value of the existing fleet is in excess of $4 billion, excluding the order book.
---
Developments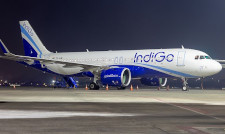 ALC prices $1.5bn Senior Notes; DAE bought 41 planes, sold 30 in 2021; AerCap delivers first of 14 A220s to Breeze; ALC delivers new A321-200neo LR to Peach; SMBC Aviation Capital deliveries; BOC Aviation delivers A320neo to Indigo; JSA delivers to Canada Jetlines and SunExpress; Norse Atlantic cleared for take-off; Airbus launches new subsidiary
In this issue
Bad weather and Omicron played havoc with airline schedules over the holiday season, most especially in North America, but there is still good evidence that the industry will both survive and subsequently thrive again. Eurocontrol's prediction that traffic levels within Europe will return to 2019 within a reasonable time frame is well considered and the continued availability of capital markets to issuers such as ALC support this view.
---
Aviation Economics
Although Omicron has created a setback to the expected recovery in aviation globally, the latest report from Eurocontrol indicates a continuing confidence in a return to 2019 traffic levels within Europe within a reasonable time frame. The steady recovery of 2021 looks unlikely to be unwound, with all scenarios predicting an eventual recovery to normal or close to normal traffic levels by 2024/2025, it states.
---
Leasing Business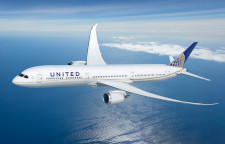 CDB Aviation has just completed a number of deals with carriers in North and South America as it strengthens its presence in these two large marketplaces. A 15 aircraft sale-and-leaseback deal with United and deals with Sun Country of Minnesota, ULCC Allegiant and Colombia's Avianca underscore its increased focus on this geography over the past 12 months.
---
Airline Business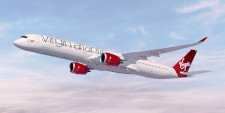 Some airlines, such as Air France-KLM, have enjoyed sufficient progress in their businesses that they have been able to begin to unwind some of the special loans provided to help them cope with the damage caused by Covid. Others, including Virgin Atlantic and Air Asia, are still raising funds. But all are looking carefully at ways of strengthening their capital bases in the face of continued uncertainty.