Aircraft Values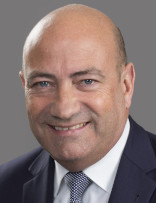 'Covid has negatively affected the values of all aircraft types, current generation widebodies have suffered most reflecting the pandemic's impact on long-haul and business travel,' according to IBA President Phil Seymour. However, he says, 'New generation aircraft, and in particular narrowbodies, are proving much more resilient, with the A320neo continuing to lead that marketplace from a value and operational perspective.'
---
Airline Economics
Will commercial flight have to be re-invented in the aftermath of Covid? The question needs to be asked as mutations of the virus force governments to impose ever more strict measures to curb and curtail commercial aviation, even as a vaccine rollout programme accelerates.
---
Aircraft Economics
In its latest Data Snapshot Eurocontrol provides compelling evidence that the vast bulk of emissions caused by commercial aviation are on long haul flights. On a per passenger basis the variation must be stark. That could influence the way Governments shape policy to encourage OEMs and airlines to develop aircraft technologies that can undertake long-haul flights while reducing their impact on the environment. Short-haul flights have a much lower impact but they too must address the agenda of emissions, particularly if they intend to grow their footprint and market share over coming months, Joe Gill writes.
---
Airline Business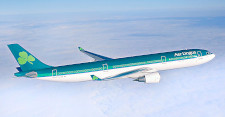 As the pandemic grinds into its second year it is becoming increasingly evident that vaccination will not happen fast enough to drive any strong recovery in passenger air traffic until much later this year. Against this backdrop governments are having to look at further financial aid to keep airlines solvent.
---
Aircraft Leasing Business
Activity continues apace for aircraft lessors, with Aero taking 20 A320 family aircraft from easyJet in a large sale-and-leaseback deal. Other recent transactions involve JLPS Holdings with Finnair, Jackson Square Aviation with Transavia France and Air Lease with Uzbekistan start-up Qanot Sharq Airlines.
In this issue
The events of the past year have inevitably cast a shadow over aircraft values, especially those of mid to end-of-life aircraft. The decline in demand for aircraft because of reduced traffic has been compounded by the desire of operators to replace older aircraft with more fuel-efficient assets. With growing government concern about climate change, too, the outlook for holders of older, less efficient aircraft is increasingly uncertain.
---
Aircraft Economics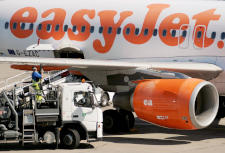 The continued focus of governments on the climate change agenda is putting pressure on equity investment managers and debt providers to seek compliance with ESG criteria from the companies they invest in or lend to, especially in respect of their green credentials. For the aviation sector that has resulted in industry participants being asked to explain what they are doing to address the climate change issue. With the option of transitioning less fuel efficient aircraft out of 'developed' markets into 'lesser developed' ones less realistic than might be supposed – this trend has potentially serious implications for the values of mid to end-of-life aircraft and the part-out marketplace.
---
Airline Economics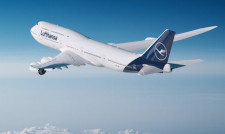 Despite the continuing disruption to air travel globally by the pandemic airlines are continuing to avail of capital markets to provide liquidity. The extent of the ongoing cash burn has again been highlighted by reported losses, the latest coming from Air France-KLM, which has just revealed it made a net loss of net loss of €7.1 billion in 2020. But successful fund raisings by Lufthansa, which issued four and seven bonds to the value of €1.6 billion, and equity issues by UK's Jet2 and Norwegian start-up Flyr, show that investors remain positive in respect of recovery opportunities.
---
Financing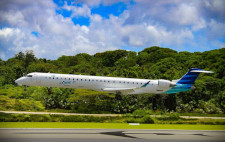 Voyager Aviation to restructure debt; Avation extends 6.5% senior notes; NAC issues robust statement on Garuda Indonesia; Lion Air Group and SriLankan Airline restructure lease deals; Etihad to focus on 'smaller' aircraft; ASL Aviation to exercise options on 10 737-800 BCFs; Cambodia to join Cape Town Convention.