Leasing Business
SMBC Aviation Capital achieved a strong surge in profitability in the six months to end September this year, fuelled by a combination of increased lease revenue and profits on its aircraft trading activity. This follows a quieter period of profit performance over the preceding 12 months and supports CEO Peter Barrett's contention that the latest results 'demonstrate our ability to deliver profitable growth'.
---
Aircraft Supply
The Dubai Airshow was notable for its lack of orders, and specifically for widebody equipment. Moreover, the Gulf states, which have provided the backbone for OEM long haul orders in the past decade, appear to be curbing their appetite for metal. It may well be an indication that for canny airlines with aging fleets and strong balance sheets an opportunity is opening up for hard negotiations to acquire A330neo and B777 equipment, in particular.
---
Airline Business
Recent investor presentations by stock market listed airlines have included references to significant initiatives being planned and undertaken to help address environmental pollution. This is in part a response to growing pressure from institutional fund managers who are increasingly demanding material actions to tackle climate change. That process could have significant implications for mid-life and older commercial aircraft values in future years.
---
Aircraft Leasing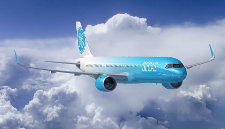 GECAS has placed a new 32 aircraft order with Airbus, including conversion of seven A321s from its existing order book to XLRs, which is designed to meet the changing requirements of its customers. The A321 XLR's will help 'opportunistic' customers open up long, thin routes to secondary cities, while a dozen A330-900s have been ordered to meet anticipated fleet replacement needs.
---
Aircraft Manufacturing
With expectations growing that Boeing's 737 MAX will be authorised for a return to service in the relatively near future, Boeing last week unveiled the newest and largest version of the aircraft at a low-key ceremony at its factory in Renton, Washington, attended mainly by employees.
In this issue
Moody's Investor Services recently opined that established lessors 'will ably manage varied aircraft demand and supply imbalances across regions that result from periodic geopolitical instabilities', although it added that newer entrants with less developed asset management capabilities would be challenged. By and large, that has proven correct, and the aviation finance industry can take much credit in displaying the skill and discipline it has in managing the difficulties and challenges of the past year.
---
Aircraft Investment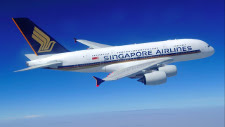 The demise of the Airbus A380 as a financial asset has been underlined by developments in both financial and aviation markets. A variety of announcements and developments point to a more challenging future for the aircraft as it manages a declining user base and the end of production.
---
ABS Issuance
A serial participant in the aircraft securitisation market, GECAS has returned to the well for a second time this year. Its latest note offering of $446 million follows a similar $474 million that closed last April. STARR III is a $446.337 million three tranche note issuance with the proceeds to be used to purchase a portfolio of 20 in production narrowbody aircraft – 10 A320-200s, seven 737-800s, two 737-700s and one 737-900ER – with an initial weighted average aircraft age of 8.4 years and a weighted average remaining lease term of approximately 5.5 years.
---
Airline Business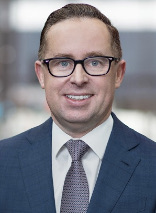 Although launched with great fanfare, from the outset CEO Alan Joyce has sounded a tentative note of caution about the Qantas ultra long–haul Project Sunrise. Now, having created a real sense of tangibility around the potential service, he is upping the pressure on the two OEMs to drive a better deal. But is his apparent willingness to walk away from anything less than the perfect deal straight talking or simply game playing? The potential arrival of El Al on the scene certainly ups the anti in the ULH space.
---
Developments
CDB Aviation delivers first of six A330-900neos to Garuda; Fly Leasing re-prices, extends $385m term loan; Fitch revises Aircastle rating; IBA opens new US office; Flydubai secures $500m facility; VietJet signs $140m agreement; MUFG completes €4b DVB deal; Avation places two Thomas Cook A321- 200s; three new hires bring fresh perspectives, including Jacob Schram as CEO at Norwegian.