Currently India's largest airline (by passengers carried and fleet size), GECAS has supported the fleet needs of IndiGo since it commenced operations in 2006
"GECAS remains proud to support IndiGo's exciting growth over the past 15 years, and adding these 14 neos is a true honor," said Aashish Sonawala, SVP and Asia-Pacific Regional Manager of GECAS.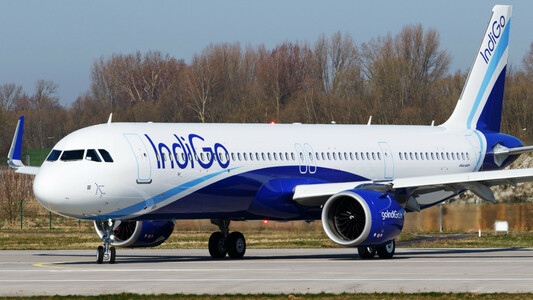 GECAS Arranges Purchase Leaseback Agreements with IndiGo for 14 Airbus Neos
"While putting our own capital to work, GECAS' strategic platforms are providing additional capacity to meet the needs of our global customer relationships," shares John Bordeaux, GECAS' Chief Investment Officer, adding "We're very pleased to lend our extensive expertise and network to identify the best opportunities for our investment partners."
Companies' Profiles:
GECAS
'GE Capital Aviation Services (GECAS) is a world-leading aviation lessor and financier. For over five decades, we have partnered with our customers to find solutions to their challenges and helped their businesses to thrive. Whether your need is for narrow or widebody aircraft, regional jets, turboprops, freighters, engines, helicopters or materials, our name has become synonymous with trusted relationships, domain expertise and an ability to execute.
'GECAS offers a broad array of financing products and services on these assets including operating leases, purchase/leasebacks, capital markets, and airframe parts management. GECAS owns, services or has on order more than 1,600 aircraft. GECAS serves over 200 customers in ~75 countries from a network of 15 offices around the world. gecas.aero
IndiGo
'IndiGo is amongst the fastest growing low-cost carriers in the world. IndiGo has a simple philosophy: offer fares that are low, flights that are on time, offering a courteous, hygienic, and hassle-free travel experience. With its fleet of 280+ aircraft, the airline is operating around 1200 daily flights and connecting 66 domestic destinations and 24 international destinations. For more information, please visit www.goindigo.in.