Perspectives
'The list of aircraft lessor platforms currently in play has never been longer, so I think that it is almost inevitable that we will see further M&A moves over the course of 2016' says Domhnal Slattery, CEO of Avolon in this in-depth interview with Aviation Finance Contributing Editor Joe Gill. Slattery talks about the lessor's recent takeover by Bohai Leasing, the more globalised aircraft financing landscape, protectionism and the inevitable 'tidying up' of the industry through a wave of M&A activity.
---
Leasing Structures
Suzanne Hannon looks at recent changes to Irish law and their affect on Irish SPVs, how the changes interact with Irish tax and corporate law and what it means for aircraft lessors.
---
Special Report: Ireland as an aviation finance hub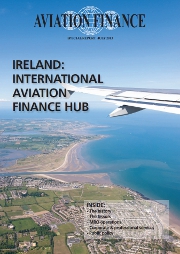 Our Special Report examines one of the most interesting jurisdictions in the world as a centre of aircraft financing - the Republic of Ireland. Its significance lies in its scale in the global financing of aviation, second only to the United States in aircraft leasing and trading activity. In the past year, it is estimated that financing of the order of $20 billion has been undertaken through Ireland, mostly through the channel of its aircraft leasing companies. This equates to over 20 p.c. of total aircraft financing undertaken in 2012. Our survey covers the players, the extensive corporate and aviation services industry that exists in Ireland, as well as the fiscal, regulatory, and financial structures that are available to some of the most innovative financing and structuring companies in the world. See our Special Report here.
---
Interview
Interview with Aengus Kelly, CEO of AerCap NV on the quoted lessor's audacious corporate action to acquire ILFC announced last month, and which is expected to close in the middle of Q2, with Aviation Finance's editor Ken O'Brien, and Joe Gill, contributing editor.
---
Capital Markets
Ryanair secured a highly valued BBB+ rating from S+P in the agency's first formal review of the company. With a S+P rating that is above those of Lufthansa, BA and Southwest Airlines, Ryanair is currently the most highly valued airline globally by S+P. JOE GILL examines the implications for the company, which would need another rating to facilitate an offering.
---
Debt Capital Markets
One of the most innovative engine securitisations since the credit crisis of 2007-8 has been the US$250 million Fan Engine Securitization notes issued on 31 October 2013, which kickstarted a securitisation that had been abandoned in the poor market conditions of 2008.
---
Finance Bill 2013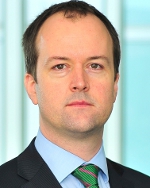 Ernst and Young's JOHN HANNIGAN looks at the Irish Finance Bill 2013, published on February 14th, and notes that while it does not include additional incentives for the development of EETCS in Ireland, something flagged in the December Budget speech of the Irish Minister for Finance, there remain opportunities for amendments to be made to the Bill at 'committee stage' before the Bill is passed.
---
Ryanair raises Ex-Im finance at record low spread of 1.73 p.c.
Aviation Capital Group and Ryanair have just issued Ex-Im backed bonds at historically low spreads. LCC Ryanair firstly showed its debt markets prowess by issuing bonds at a new low rate on September 6th and then this week Newport Beach-based lessor ACG went even lower. Both the low spreads and the oversubscription that both issuances of the pre funded notes (PFNs) met (respectively 3 and 4.7 times), shows the success of a product that provides an enhanced return over US Treasurys, with the backing of the United States Government - a 'nobrainer' that Ryanair, ACG, and earlier, Lan Airlines were happy to exploit.
---
Aircraft Leasing
A deal announced by the lessor Avolon and US West Coast-based financial services group Wells Fargo in January furthers the debate about optimal structures for investors in air finance. Aside from its innovative company format the joint venture, Avolon Capital Partners, also underlines the evolution of asset management as a core competency within the aircraft leasing industry.
---
Taxation
Since February 2011, Ireland has seen rapid growth in the use of "Section 110 Companies" for aircraft finance and leasing structures. WILLIAM FOGARTY and DAVID MAUGHAN of Maples summarise the key features of the new vehicles and reflect on a number of practice points which have emerged. The vehicles offer new options for the direct holding of plant and machinery, including aircraft and engines.
---
Taxation
The ECJ's release of the legal opinion of the Advocate General is welcome news for the aviation leasing sector as it maintains the 'look through' exemption that means that the supply of aircraft to companies who do not operate the aircraft themselves should not be liable to VAT, according to Ernst and Young's Brian Keenan.
---
Irish Competitiveness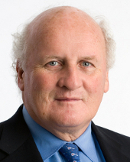 'A combination of the flexible asset depreciation rules and the low corporate tax rate allied to Ireland's very attractive international tax treaties continues to give Dublin a leading edge over other global locations,' says COLM BARRINGTON, CEO of Fly Leasing, on Ireland's attractiveness as a domicile for global aircraft leasing businesses. Barrington recently outlined to Aviation Finance the strengths of the jurisdiction.
Perspectives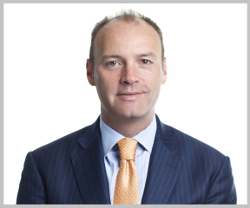 Aviation Finance's Joe Gill speaks with AerCap CEO Aengus Kelly on China, oil prices and new technology narrowbody aircraft. Kelly says the market for both used and new aircraft is solid as oil prices boost the profitability of older aircraft and airline focus on the long term benefits is driving the demand for fuel efficient equipment. On the finance side Kelly says that debt providers remain very supportive of aircraft assets, both in terms of financing and trading and that aircraft financing remains very attractive to investors.
---
CEO Interview
FLY Leasing's CEO Colm Barrington looks at the global aviation industry in 2016 and says that despite uncertainties in the global financial markets, strong profitability from airlines and robust air traffic growth show that key trends for the sector continue on a positive track. He also remain bullish on the aircraft leasing industry, 'The growth of leasing is likely to continue from this level, particularly as interest rates and returns from alternative investments are likely to remain at historically low levels for at least the remainder of 2016.'
---
Deals of the Year Awards 2014
SPEs used in debt finance deal in 2008 were recycled for use in a securitisation transaction.
---
Deals of the Year Awards 2014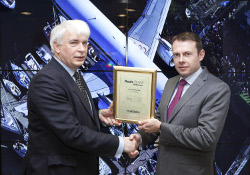 The securitisation was Avolon's first ABS and marks its entry into the public debt markets. The transaction generated significant interest in the asset class from structured product investors.
---
Capital Markets
The first public rated aircraft securitisation since 2008, Emerald Aviation Finance Limited, highlights the sophisticated capital that is being attracted to the aviation sector say Laurence Hanley and Nollaig Murphy as investors seek the strong risk-adjusted returns that are achievable from the asset class. They discuss the structure of the transaction, and analyse some of the developments that are influencing the use of capital markets funding in the aviation sector.
---
Islamic Aviation Finance & Ireland
After a dip during the financial crisis of 2007-2010, there was a recovery in the use of Sukuk as an alternative source of funding for companies in the aircraft leasing sector. This article examines a growing interest in Ireland and some key tax issues that need to be addressed in structuring these investment propositions. Sukuk represent the Islamic equivalent of conventional bonds that can be issued to raise funding and allows financial institutions and similar entities to invest in companies in a manner that is Shariah-compliant. The use of Sukuk investment instruments have seen steady growth in recent years and levels of issuance returned to pre crisis levels in 2010 after a dip in 2008 and 2009, with over US$45 billion of Sukuk issuance in 2010 alone.
---
Deals Awards 2013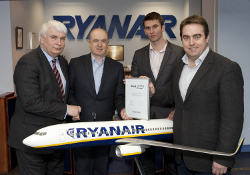 Ryanair's $194.3 million Ex-Im Bank guaranteed pre-funded note, has been awarded the Debt Securities Deal of the Year by Aviation Finance's sister publication Finance Dublin. The sale of the pre-funded notes backed by the US Export-Import Bank on September 6th 2012 were sold for 1.741 per cent. The notes, due in 2024 were to fund seven Boeing 737s and was the lowest spread for a bond guaranteed by the Export-Import Bank of the United States ever. The transaction was more than three times oversubscribed. The cheap capital attained is a testament to the strength of Ryanair's reputation. The airline took advantage of low interest rate conditions and got the lowest spread to mid-swaps of any previous airline with this deal.
---
Irelandia's new LCC venture in Colombia
Irelandia-backed airline Viva Colombia, launched in May, is garnering a positive reception from the market at large. It is Colombia's first low cost carrier and emulates the low cost model of other successful airlines that are proving their resilience despite the challenging market conditions facing airlines.
---
Avolon wins Finance Dublin Award for GIC equity deal
A $300 million investment in Avolon by Singapore's sovereign wealth fund in 2011 represented a major endorsement of the firm and the Irish aviation industry by a globally recognised investor, according to the citation received by Avolon for the deal, its second major recognition for the equity raising deal. Finance Dublin, a sister publication of Aviation Finance, awarded it its Private Mergers and Acquisitions Deal of the Year Award 2012, as recognition of the most notable such deal in Ireland in 2011.
---
Perspectives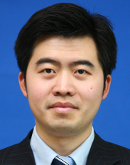 ICBC Leasing, the leasing arm of the Industrial and Commercial Bank of China Ltd, the world's largest bank in terms of profit and market capitalisation, is leading the international thrust of China's aircraft leasing industry, and is already making waves, for example pricing the purchase of 48 aircraft from Airbus in yuan last August. It has established its first aircraft leasing hub outside of China, in Ireland, and, following the recent signing of an MOU between the company and the Irish Government in Beijing, is planning to use the platform for future growth. Alex Hou, deputy general manager of ICBC International Leasing, spoke exclusively to Aviation Finance about its plans.
---
Leasing Business
October 30th-31st: Preview analyses of quoted aircraft lessors, due to release results this week, conclude that recent stock market weakness in the stocks should be set against continued strong fundamentals with Evercore and Wells Fargo Securities issuing Buy/Hold/Outperform recommendations for most of the stocks covered.
---
Taxation
Ireland's supportive environment is one of a number of critical factors in maintaining its place as a world leader in the aircraft leasing space. In particular, many of Ireland's domestic tax laws give rise to low effective tax rates and allow for efficient repatriation of profits to stakeholders.
---
Interview: Domhnal Slattery of Avolon
Avolon's equity injection by Singapore's sovereign wealth fund represents a further step change in the lessor's evolution, whose financing strategy recognises the importance of equity in underpinning aviation finance. We caught up with Avolon's CEO, Domhnal Slattery following the GIC announcement to put the following questions to him: