Leasing Business
A significant proportion of lease deferrals currently being granted to airline customers by lessors will end up being written off, according to a new in-depth sectoral report by Moody's Investors Services. While the agency acknowledges that rent deferrals are necessary to support weakened airline customers, it says that at best if they shift certain cash flows forward it expects that 'a material percentage of deferred amounts will eventually prove uncollectible'.
---
Leasing Business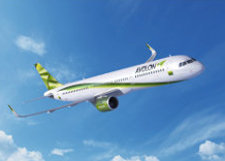 An improved trend in lease revenue collection in Q3 at Avolon, financing transactions for approximately $2.2 billion at AerCap; $7 billion in available liquidity at ALC and an owned-aircraft utilisation rate of 99.7 per cent at BOC Aviation are some of the positive features highlighted in the latest business performance updates by four of the leading lessors for the third quarter. And another, Goshawk Aviation, achieved a lease collection rate of 78 per cent for the first two quarters of this year.
---
Airline Economics
Rapid testing of passengers is making headway as a solution for air travel, especially on long haul markets. With many carriers now trialling a variety of ways of testing it is to be hoped that the optimal solutions will emerge, ones that meet the requirments of being quick, accurate and cost effective.
---
Aviation Finance
Following the departure of Doug Brennan as the majority shareholder and executive, Stellwagen Group has changed its name to Seraph Aviation Group. The company provides aircraft management services, with a broad range of aircraft and lease management services to customers in the airline, manufacturing and finance sectors.
---
Developments
Norwegian converts $1.9 million lease debt into bonds; Alaska writes down value of 10 A320s; Spirit AeroSystems closes notes offering; EasyJet to report first ever loss of around $1bn; KLM submits plans to Government; AirAsia X restructuring plan; Airbus gains but Boeing still stalled; IAI delivers 737-400 conversion in China; A321 P2F inaugural flight; Aergo acquires A321-200; Icelandair sells three 757s; Avianca approved access to DIP financing; Cannon appointed COO at BBAM.
In this issue
Even in these challenging times there are some grounds for medium to long-term optimism, even if not in the immediate future. Latest operating results from leading lessors demonstrate this resilience and an in-depth look at the aircraft leasing sector by Moody's Investor Services indicates that while a significant proportion of lease deferrals currently being granted will end up being written off, the financial strength of five investment-grade lessors will enable them to seize new leasing opportunities when air travel volumes eventually do begin to pick up once again.
---
Aircraft Leasing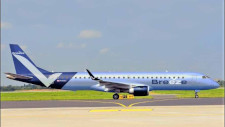 Activity remains brisk in the sale & leaseback market, with substantial deals being agreed over the past two weeks involving Avolon, CDB Aviation, Jackson Square Aviation, SMBC Aviation and Voyager Aviation Holdings.
---
Airline Business
As it continues to grapple with the pandemic and the potential affects of Brexit, the UK-headquartered IAG group has embarked on a significant reshuffle of its senior executive team. The changes could help pave the way for it to participate in any future consolidation of the airline industry in Europe and possibly even further afield
---
Aviation Infrastructure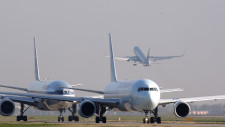 European political leaders are edging closer to a common protocol related to air travel – but significant shortcomings remain. A new system, referred to as a 'traffic light' approach, has been established based on Covid infections per 100,000 inhabitants in the previous 14 days and positivity rates in testing.
---
Airline Business
The slow pace of recovery in passenger air traffic and problems in downsizing fleets proportionately are two significant factors contributing to continued high levels of cash burn by global airlines. IATA is now forecasting that they will burn cash at an average rate of between $5 billion and $6 billion a month throughout 2021. While this rate is approximately half that forecast for the second half of this year, it still implies a continuing need for state supports to ensure that a viable industry remains intact and capable of playing its role in any future economic recovery.