Lessor Funding
First off the blocks in 2020, Avolon has revealed that is in the process of going back to investors with an as yet unspecified senior unsecured note offering which follows the raising of $3.6 billion in senior notes last year out of a total debt raise of $5.1 billion.
---
Aviation Business
AerCap ended 2019 with a busy final quarter. In the last three months it completed transactions in respect of 82 aircraft, bringing the total for the year as a whole to 353 transactions, it said in a release of its fourth quarter results on January 9th.
---
Lessor Business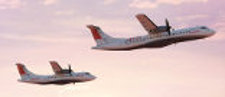 Singapore-based Avation plc, which has just participated in delivery of what is claimed to be the first ever commercial aircraft delivery financed with a 'green loan,' has confirmed that it is reviewing its future options and has already had preliminary discussions with one interested party.
---
Technology
Two leading Japanese-owned lessors, SMBC Aviation Capital and ORIX Aviation, have revealed plans for the increased use of new technology approaches to beat 'novation fatigue' and optimize aircraft transitions. SMBC Aviation has become the first aircraft leasing company to sign leases through GATS while ORIX has teamed up with GE Aviation to deploy the latter's Asset Transfer System.
---
Aircraft Values
Emirates Airline's decision to retire its entire fleet of A380 passenger jets means that investors in closed-end A380 funds will have to make do with returns in the lower single-digit range rather than the high single-digit percentage returns originally projected in the prospectus, according to the German rating agency, Scope.
---
Airline Business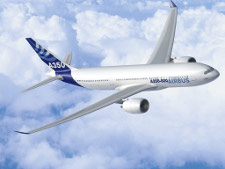 The global passenger market in aviation grew by 3.5 per cent during 2019 as estimated by IATA. That compares with demand expansion of 4.2 per cent, implying another strong year in load factors, which is a good pointer to industry wide efficiency.
---
Aviation Stocks
The European airline sector ended 2019 on the stock market in a strong position after posting a 9 per cent advance over 12 months which included a 42 per cent recovery between August and year end. The latter was helped by easing worries over Brexit and evidence that industry wide capacity growth was being curbed.
In this issue
As 2020 gets underway in earnest there is evidence that despite geopolitical pressures the momentum of growth in the aviation sector remains strong, supporting growth in demand for new aircraft. The aviation industry, of its nature, as to take a long-term view of such fundamentals as economic growth and future demand, at the same time accommodating short-term disruptions to normal business, including the coming of new airlines and the departure of failed ones. These themes are reflected in a number of the stories contained in this issue.
---
Lessor Business
CDB Aviation has appointed Pat Hannigan to the position of CEO in succession to Peter Chang, whose planned retirement occurred at the end of December. Hannigan joined the company in January 2017 as its Chief Commercial Officer and was promoted to President 12 months ago. He brings to his new position more than two decades of experience in finance, marketing, sales, and P&L oversight, gained with a variety of industry leaders.
---
Boeing MAX
The decision by Boeing to recommend flight simulator training for all MAX pilots is an important step in the process of rebuilding trust in the 737 programme. Simulator time combined with computer based training is yet another element in the process required to achieve regulator approvals to fly the aircraft in commercial service.
---
Aircraft Manufacturing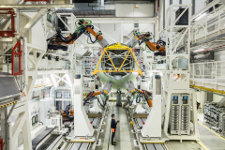 Airbus managed to achieve its 2019 delivery target, which had been revised downwards in October. But it only did so through a determined last minute push, involving cancelled holidays and staff redeployment, to finish out complex interiors on A321neos being assembled in Hamburg.
---
Airline Business
One of the key challenges for investors in the aviation industry is to show evidence of long-term equity value creation. This measure usually seeks a return on invested capital (ROIC) that exceeds the cost of that capital (WACC). IATA data identifies considerable variations in performance between different regions.
---
Developments
BOC Aviation and Spirit Airlines confirm Airbus orders; Titan Aviation and Bain Capital Credit in $1 billion freight JV; new deliveries by CDB Aviation to Mexico and AerCap to Pakistani start-up; Russian and Chinese plane makers spread their wings.