Aircraft Finance
BA's return to the EETC market, once again in a combined EETC/JOLCO equity transaction, marks the second such issuance in the space of just two years and reflects a renewed enthusiasm at IAG for the continuing benefits afforded by this approach in terms of cost effectiveness.
---
Airline Business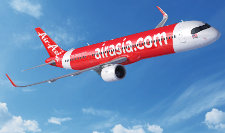 Higher fuel costs, adverse currency movements and labour problems are driving the need for increased cost savings, according to latest financial reports from a number of airlines across the globe. In just the past two weeks the need for improved efficiency has been highlighted in reports from Virgin Australia, Air Asia X and SAS.
---
Airline Finance
Delays in aircraft lease payments and the rescheduling of $380 million worth of unsecured bonds are the two latest moves by Norwegian Air Shuttle in its efforts to bolster cash flow ahead of the winter season. It is part of the loss-making companies' ongoing strategic plan to switch its operational focus from growth to profitability and cash generation.
---
Airline Economics - Europe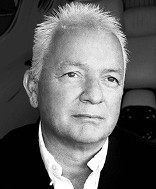 The appointment of its chief people officer, Eddie Wilson, as the new CEO of Ryanair from the beginning of this month reflects the ever increasing importance of labour relations as it affects the competitive positioning – and ultimately the P&L account – of Europe's largest LCC, which has recently restructured into a holding group structure, akin to that of IAG and others, with long time CEO O'Leary switching into a new role of group chief executive.
---
Regional Aircraft
Following a year marked by the arrival of a substantial new minority shareholder, further growth in scale and profits and the strengthening of its balance sheet, Nordic Aviation Capital anticipates further good growth this year. It is also planning ahead, with CEO Soren Overgaard set to transition in the second half of next year to a new role within the family office of NAC's founder and chairman while former GECAS SVP Todd Freeman has joined the team as a Special Advisor to the chairman.
In this issue
Difficulties being faced by airlines have been brought into increased focus in recent weeks, as evidenced in this issue. Norwegian Air Shuttle is now seeking to delay aircraft lease payments and to push out the maturity of $380 million in unsecured bonds, while higher fuel costs, adverse currency movements and labour problems are problems highlighted in reports from Virgin Australia, Air Asia X and SAS. But despite this, there are also strong signs of continued enthusiasm for aviation assets in various forms, including BA's return to the EETC market and the purchase of GECAS' subsidiary PK Finance by Apollo Global Management and institutional firm Athene.
---
AFC2019, the annual conference of Aviation Finance

AFCDublin, 2019, the annual conference of Aviation Finance in Dublin Castle, Ireland, on October 15th next will feature many of the incisive insights from Aviation Finance's analysis in 2019 to date, and consistent with where we are at in the cycle, as volatility rises and downward pressures persist on interest rates 'Aircraft Trading' is a key theme of this year's conference agenda. CFOs and leasing risk managers and traders as well as investors, OEMS and airlines are prominent in the line up of speakers at AFCDublin, 2019.
---
Debt Finance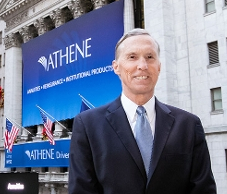 Apollo Global Management and Athene Holding Ltd have reached agreement with GE Capital on the acquisition of PK AirFinance from GE subsidiary GECAS for an undisclosed sum. Alternative investment manager Apollo will acquire the PK AirFinance aircraft lending platform while retirement services company Athene will acquire its existing loan portfolio. PK AirFinance is an aircraft lending business that serves airlines, aircraft traders, lessors, investors and financial institutions globally. Athene CEO Jim Belardi believes the deal 'provides us with a unique opportunity to acquire a large, diversified portfolio of high-quality loans with attractive risk-adjusted returns'.
---
Developments
CALC says that aircraft portfolio sales 'will become a significant part of the Group's efforts in underscoring asset-light operations in the future'; Russia's Avia Capital Services is suing Boeing over the 737 Max but the OEM expects approval in early Q4 for its return to service; Rich Wiley is planning a fourth new leasing platform; three Chinese state-owned airlines order $4 billion worth of ARJ21s.