Leasing Business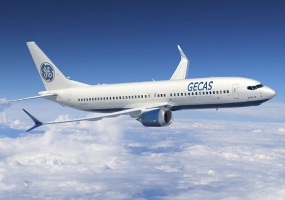 GECAS' latest deals covering 51 aircraft with its largest customer in SE Asia, Lion Air Group, and 12 with India's Jet Airways, follow on from the establishment last year of a new $2 billion joint venture platform with Canadian institutional investment manager CDPQ. They demonstrate that the world's largest leasing company has lost none of its appetite for deals of scale, writes Aviation Finance's John Stanley.
---
Airline Economics
With the price of oil on the rise, and Saudi Arabia, for one, keen to see it rise further, to maybe to $80 and more during the summer, airlines' finances are set to be tested following a period of record airline industry profits and returns.
---
Aircraft Transitioning
As trading and secondary activity is becoming more valuable to the aviation industry leasing and financing companies are encouraging OEMs to tailor their aircraft to be more efficiently transitioned from one customer to the next. However, dropping barriers that negatively impact secondary liquidity of aircraft involves more than aircraft interiors, cockpit layout and standardised on-board systems but also the documentation and legal processes involved in an aircraft transfer.
---
Aviation Economics
IATA has outlined recommendations that aviation stakeholders ought to adopt global standards to facilitate the anticipated expansion in air travel volumes over coming decades. IATA predicts passenger volume will double in twenty years, adding an additional 3.8bn by 2036.
In this issue
In this issue we look at the US EXIM Bank's reinsurance transaction which shares risk on the majority of its aviation related guarantees and analyse the latest moves in Washington in relation to returning US EXIM's ability to support larger deals, including commercial aircraft. We also look at how the economics of aircraft transitioning can be improved and analyse IAG's decision to take an equity stake in low cost carrier Norwegian.
---
Export Credit
The United States EXIM Bank has just agreed an innovative $1 billion risk sharing programme with 10 reinsurers that fulfills its 2015 Congressional reauthorisation mandate to engage in risk-sharing with the private sector to minimise its (and US taxpayers') liabilities. The deal continues the process of de-risking subsequent to the hiatus that saw a newly Republican-dominated Congress withdraw its mandate for five months from EXIM in 2015. Subsequently Boeing was a key initiator of the AFIC private insurance-linked initiative last year, followed by the latest programme.
---
Airline Business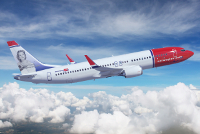 By acquiring a 4.6% shareholding in Norwegian Air Shuttle the EU airline group IAG has given itself a significant position in a fast growing disruptive low cost long and short haul airline. How that position unfolds will depend on the performance of NAS itself together with the tactical and strategic decisions taken by IAG, writes Joe Gill.
---
Deals & Developments
SMBC Aviation Capital closes $600m financing in Asia, sells 8 aircraft to Genesis; Avolon's reveals strong Q1 business update, all former Air Berlin aircraft are redeployed and revenue generating; BOC Aviation adds 12 aircraft, sells 8 in Q1 2018; CDB Aviation TAPs purchase lease back market to add A330neos to portfolio; AerCap leased, purchased and sold 114 aircraft in Q1 2018; ALC places Airbus A330neo with Portugal's Hi Fly; KBRA puts aircraft-backed ABS on downgrade watch.