Aviation Complex
Aviation Finance contributing editor Joe Gill identifies 10 topics to watch out for in 2018 that are likely to be of particular significance for aircraft investors.
---
EY Special Report: Global Taxation Developments for the Aviation Finance Industry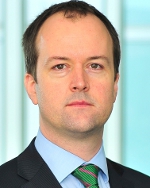 The international tax landscape is changing rapidly, and there are a variety of tax and accounting changes on the horizon that lessors should be aware of. EY's John Hannigan outlines some of these tax developments including Anti-Tax Avoidance Directive (ATAD); Multilateral Instrument (MLI); Common Consolidated Corporate Tax Base (CCCTB); IFRS 16; Transfer Pricing (TP) and US Tax Reform. The report also contains a timeline for the major changes that will affect aviation finance companies over the coming years.
---
Transactions
ALC prices $1.25 bn of Unsecured Senior Notes; Avolon emphasises strong cashflows and credit metrics; GECAS places first two AEI-converted 737-800 freighters; CALC reveals 'asset-light' strategy as it orders 50 Airbus A320neos; AerCap takes up its options on 50 Airbus A320neos, offloads $800m portfolio; Airbus to ramp up Tianjin A320 output, firms up 430 aircraft order from Indigo; Waypoint enters private charter market through H145 lease in Brazil; Cape Town Convention extended to Bermuda; Norman Liu to advise ICBC
---
Aviation Industry
The civil aviation industry is achieving new record levels of safety performance at a time when the numbers of flights and passengers carried are also reaching new peaks. It is also, crucially, a time when traffic growth is resulting in new airlines starting up and civil aviation expanding into new geographies, often with poor ground transport infrastructure. This safety performance strongly supports the ongoing development of aircraft as a legitimate financial asset to which long-term investors can commit.
---
Aviation Finance: Readership surges in 2017
Aviation Finance saw strong readership increases in 2017, with average monthly unique visitors rising by 39% calendar year on calendar year to reach an average for 2017 of 6,386 per month. Aviation Finance ezine is emailed to over 6,000 qualified aviation industry and aviation finance recipients globally, the USA being the No.1 country in readership terms. It is published every second Thursday throughout the year, and visitors to the website www.aviationfinance.aero, where the publication's archive of back issues and full text articles is hosted can get full access to the publication and its resources by subscribing here.
In this issue
In this issue we look ahead at what 2018 has in store for the global aviation industry following a year in which passenger traffic rose by 7.5 per cent and air freight by 10.6%. We publish here for the first time, Avolon's Dick Forsberg's 2018 'Fearless Forecast', an annual prediction which has accurately charted the industry's financial cycle in recent years, coupled with iconoclastic predictions at times, such as his prediction that ILFC would not be acquired by a Chinese investor, falling instead into the hands of Aercap eventually. He looks at the possibilities of the major indicators for the industry remaining positive. Contributing editor Joe Gill highlights 10 hot topics for aircraft investors to follow in 2018.
---
Perspectives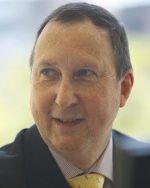 The global aviation industry head into 2018 in rude health says Avolon's Dick Forsberg. 2017 saw over 4 billion passengers travel on 36.8 million flights while air freight also grew strongly. Despite a steady rise in aircraft deliveries, he says, capacity is still increasing more slowly than traffic and load factors continue to rise as a result. Forsberg analyses the industry fundamentals, the aviation industry cycle, aircraft deliveries, OEMs strategies, financing trends in the 2018 edition of his widely respected 'Fearless Forecast'.
---
Aircraft Leasing and Trading
In its first published review of operating leasing and secondary trading volumes, IBA's new aviation industry service, IBA.iQ, reports strong growth in new operating leases in both narrowbody and widebody aircraft markets. Overall narrowbody trading levels increased slightly in 2017 compared to 2016 but secondary trading of widebodies has remained flat over the past two years, although there are some differences based on aircraft model.
---
OEMs
A tie up between Boeing and Embraer in the 70-130 seat regional jet market makes sense at a number of levels, including potential cost savings across the marketing, raw materials, administrative and manufacturing processes, and parallels the Airbus decision to acquire a majority equity stake in the C series.
---
OEMs
With combined deliveries of over 1,460 aircraft and orders for nearly 2,000 more, 2017 was an excellent year for the big two OEMs. While this surge in activity is straining the capabilities of the supply chain to keep up with output, it augurs well for the financial performance of OEMs, with volume growth offsetting the impact of order scale discounts on their margins.