Paris Air Show
The Paris Air Show commences on June 23rd and will provide an insightful backdrop to the state of the global commercial aircraft market amidst sluggish orders for widebody aircraft while activity around the Chinese and Russian challenger aircraft in the narrowbody segment could give an early indication on the prospects for the C919 and MC21 outside of their domestic markets.
---
Aircraft Economics
Speculation that Boeing could be close to a major deal with Ryanair to purchase the MAX 10 variant of the 737, if converted in to a firm contract, would address a number of issues. The MAX 10 in the hands of Ryanair (it offers a 30 per cent per seat cost reduction compared to the 737-800 and a range that can handle transatlantic routes) could reshape European short haul markets and transform the nascent long haul low cost market on the North Atlantic.
---
Investment in Aviation
Aviation industry leaders met investors in June at an event organised by Goodbody in Dublin to address the theme of "Funding the Future of Aviation" writes Joe Gill. The key themes raised at the event included industry growth prospects; the outlook for VLAs; the teething problems being experienced by new technology narrowbodies; leasing models and airline growth strategies.
---
Developments
Corrum Capital takes equity stake in Wings Capital; Allegiant to lease 13 mid-life A320s from ALAFCO; COMAC reaches 600 C919 orders with Everbright deal; ALC prices $600m Senior Notes issuance; Liberty hires Towler to head up aviation reinsurance; CALC confirms order for 50 B737 Max aircraft; Investec sells 18 aircraft.
In this issue
In this issue the news that AFIC has hired former US Ex-Im Bank executives Bob Morin and Gabriel Okolski is another key step in the development of an important innovation in global aircraft financing, giving an alternative to Ex-Im-backed financing for purchasers of Boeing aircraft. We also preview the Paris Air Show and look at what a major MAX 10 order from Ryanair could mean for European and transatlantic aviation markets.
---
Aircraft Financing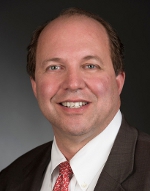 Two former US Ex-Im Bank executives, Robert Morin and Gabriel Okolski, have been recruited by insurance broker Marsh to head up the operations of its Boeing-linked Aircraft Finance Insurance Consortium (AFIC), which protects a lender's exposure to default for the duration of a loan, an initiative developed by Marsh in response to a request by Boeing Capital Corporation to Wall Street institutions in 2016 to create an alternative structure to export credit guarantees.
---
Airline Economics
Oil prices are weaker and are persistently trading below $50 per barrel amid evidence of ample stocks and supply. This leaves the oil price at less than 50% of the price pertaining during 2014 and it has implications, if sustained, for airline industry profitability and aircraft demand.
---
Air Travel
IATA has set out a detailed overview of its expectations for the global airline industry during 2017, including a profile of key drivers behind momentum in passenger and freight markets. It also outlines the profitability prospects for carriers in each key geography worldwide.