Investment in Aviation
'Although the funding of aircraft outside airlines has a long tradition and is founded on a highly professional basis, this sector has only been explored by institutional investors in Europe since 2010, though this group of investors is rapidly expanding,' according to Douglas Edwards, Head of International Institutional Business at KGAL Capital.
---
Jurisdiction Focus: Ireland
Ireland, an early adopter of the Cape Town Convention on International Interests in Mobile Equipment, has adopted the "Alternative A" insolvency provisions which will boost the jurisdictions attractiveness as a location of aviation finance. Ken Rush, Head of Aviation at global law firm Walkers analyses what changes mean for aircraft lessors and financiers.
---
Aircraft Economics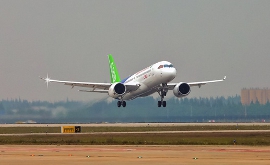 COMAC test flew its C919 for the first time in the past fortnight (right) while the Russian MC-21 was revealed for initial ground tests. These two twin engine short-haul aircraft represent important attempts by new competitors in a market that can be defined as a duopoly dominated by Airbus and Boeing, writes Aviation Finance consulting editor Joe Gill.
---
LCCs
Indigo controlled low cost carrier Frontier, based in Denver, Colorado, may join the line of stockmarket listed LCCs in summer 2017.
---
Developments
Stellwagen are to acquire ECN Capital's Commercial Aviation Business which manages C$1.7 billion of aircraft assets; Fitch Ratings upgrades the credit rating of SMBC Aviation Capital to A- from BBB+; Delta orders 30 additional A321s; Primera Air to take 16 737 MAX 9s; BOC 5 aircraft deal with Loong Airlines; AerCap deliveries.
In this issue
We look at the Chinese and Russian narrowbody challengers to Airbus/Boeing as they reach new milestones in their development. Avolon's Dick Forsberg predicts Chinese narrowbody demand of 1,150 jets in the next decade but will the challengers be too small by the time they enter into service? The trend of airlines choosing larger narrowbodies is highlighted as EasyJet converts A320neo orders for A321neos as they look to drive down their unit costs and increase efficiency. Efficiency is inevitably what makes the difference between success and failure in aviation from aircraft manufacture right across to airline business, as a number of the stories in the issue demonstrates, for example a potential IPO at Frontier Airlines.
---
Jurisdictions Focus: China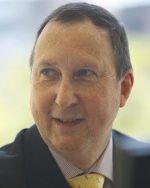 China's airlines will need over 3,000 additional aircraft over the next 10 years, of which approximately 47 per cent have been ordered so far, according to Avolon's Head of Strategy, Dick Forsberg. In the second part of his analysis of China's aviation market he concludes that these additional requirements will include 1,150 narrowbody aircraft, 400 widebodies and 150 regional jets.
---
LCCs
EasyJet is the latest LCC to confirm a structural shift in the gauge of its aircraft by agreeing a deal with Airbus for A321s that have a seat capacity of 235 seats.
---
Air Travel
The first quarter of 2017 has ended with positive news for both passenger and freight traffic across the global aviation market. Passenger and freight volumes are key metrics in determining demand for aircraft and positive trends underpin new orders, fresh leases and extensions of existing contracts.