'Anybody with a dollar can buy an airplane these days but the real challenge is to manage that aircraft throughout its economic life,' says Mark Wasden, Vice President-Senior Credit Officer in the Financial Institutions Group of Moody's Investors Service. In a start-of-the-year interview with Aviation Finance he explains the rationale behind the agency's decision to change its outlook for the aircraft leasing sector from 'positive' in 2016 to 'stable' for 2017. In a wide-ranging interview he also reflects on the effects of fresh capital on the economics of the sector, the impact of the aircraft age restrictions imposed in some jurisdictions and the potential imbalance between future supply and demand for widebodies. Finally, he discusses the likelihood of further consolidation in the aircraft leasing sector.
Aviation Finance:
Why has Moody's revised its outlook for the aircraft leasing sector?
Mark Wasden:
We have indicated that our outlook for the aircraft lessors in 2017 is 'stable' after being 'positive' during 2016. There are a number of reasons for this. First of all, the growth in air travel demand has slowed, down to around the 5 per cent range, after being above trend for the past few years. But in addition to that it appears that over the intermediate term, and for 2017 anyway, there could be an imbalance between growth in capacity and growth in demand. That's certainly one of the factors we think about when we're contemplating the follow-on effects on lessors, many of which acquire aircraft on a more or less speculative basis.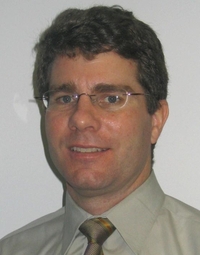 Mark Wasden
In addition to that, there's the increased competitive environment. The abundance of capital and liquidity that has flowed into aircraft leasing in recent years has been both a benefit and a detriment. The abundant liquidity has enabled a number of the longer established leasing companies to trade out of their more aged aircraft and improve their fleet profiles. But I think many of those that have done this have now come to the end of those programmes.
In the meantime the abundant liquidity has also fostered quite a number of start-ups. These have aggressively purchased used aircraft but they have also increased the competition in the sale/leaseback arena and have basically commoditised aircraft finance for sale/leaseback. This has obviously been to the benefit of the airlines but it has decreased the economics of those transactions for the leasing companies.
The final factor is our perspective on airlines. They are still doing very well, but our outlook for airlines this year is also 'stable', as opposed to 'positive' in 2016. I don't see that as a huge increase in credit risk for the leasing companies but airlines are facing some increased challenges in 2017 versus 2016 and that's bound to affect lessors to a certain degree.
AF:
How significant an issue is the 'commoditisation' of the sale/leaseback arena for the more established players?
MW:
I think some of the new entrants have been given mandates to grow and they've been given the capital to do that. But because they're unable to take delivery of new aircraft - there's simply no place in line for them - they've had to compete in sale/leaseback for used aircraft. That has sent the bid prices in the wrong direction and taken some of the economics out of the transaction, which I think is unhealthy. Overall for 2017 we're expecting net finance margins will decline below their 2016 level of around 5 per cent, reflecting the increased level of competition in the aircraft leasing sector.
And when the overall market turns, and it will at some point, I think you'll see more differentiation between the leasing companies and their strategies. I think those that have more experience, that have been improving their fleets, that have been basically sitting on the sidelines of the competition in the sale/leaseback arena and that have focused more intently on their value added proposition are the ones that are going to prosper. Those that have bought aircraft at too dear a price during this rush of capital into the sector are probably going to get hurt, particularly new entrants that don't have fully fleshed out leasing and asset management platforms.
AF:
Do the age restrictions in some geographies distort the picture and in what ways?
MW:
Age restrictions do distort the market and are increasingly problematic to the extent that the growth in air travel is occurring in those markets that have the restrictions. And that includes primarily places like China. So there are a number of aircraft in China that are reaching the age of that limitation. There is some anecdotal evidence to suggest that crossing the line is occurring and some of these aircraft that are provided by the leasing companies to the airlines are on finance leases, which I think complicates it a little bit.
But if you ask the question 'where are all of these aircraft going?' the answer has been to North America and Europe. To a large extent North American carriers have been satisfying their replacement and growth needs with used aircraft. And I think that's possible because in mature markets like the US consumers are less attuned to the age of the equipment that they are flying on, they're just less sensitive to that. And that's probably not the case in emerging markets, where the age of the aircraft is perceived to have a correlation to its safety and there may be less trust in the regulatory oversight provided over the industry.
AF:
In your firm's Outlook for the Global Transportation Industry, published last December, you expressed concerns about a risk of excess capacity developing for certain aircraft models. What exactly did you have in mind?
MW:
It's a question bubbling around all the time. What you see over time is that different aircraft models come into periods of excess capacity or strong demand and a lot of it has to do with trend lines in traffic growth, where that traffic is accommodated by that particular aircraft type, the number of aircraft being produced by the OEM of that particular model and the number of used aircraft of that particular model coming back into the market by virtue of maturing leases.
The concerns I have in the near term relate to current generation widebodies. But very recently we've seen Boeing announce cuts to the production rate on the 777. By August next year that's going down from eight a month to five, with deliveries expected to fall to 3.5 a month, and I think that's helpful.
Because of production rate cuts, if you look at estimated deliveries and production rates of new aircraft for current generation widebodies, they're much better aligned than they were even just a few months ago. But when you look at leases maturing for widebodies, they reach a peak in the 2018/2019 timeframe. So you have a whole bunch of used widebodies that are going to be coming into the market at that point. Of course, some of those are going to be successfully remarketed into lease extensions or second leases with the existing lessee. But some will be remarketed, they'll be sold or they'll be needing to seek new homes, and it's that lease maturity bubble in widebodies that I'm thinking about in terms of excess capacity for certain aircraft near term.
With respect to big selling narrowbodies such as the 737 and A320, I think the pressure is a little further out. It's probably around 2020 when you will see the increased production rates for those aircraft starting to lead to some questions about whether demand is going to be sufficient to absorb the increased production rates for those aircraft.
For the lessors that have a strategy that's focused on acquiring new aircraft from the OEMs, we look closely at the delivery schedules of these aircraft. Take AerCap and Avolon, for example. AerCap has a ramp up in its deliveries beginning next year and continuing through 2018. And Avolon, even taking into consideration its pending acquisition of CIT, has a ramp up in deliveries in the 2018/2019 timeframe.
But both of those companies have been fairly successful in extending the lease commitments on their delivery pipelines through mid-2019 - that's a pretty strong result. Typically we see delivery pipelines committed to leases maybe 18 to 24 months out. But those two entities have gone beyond that. So that does provide some level of comfort that they are working aggressively to get those pending deliveries committed to leases.
AF:
Do you anticipate further consolidation in the aircraft leasing sector, and if so, who will be acquiring whom?
MW:
I do see more of it occurring and part of the reason is because there are new entrants that intend to stay in the sector and who realise they have deficiencies with respect to the back-end operations, the boring stuff but the very absolutely necessary stuff. Anybody with a dollar can buy an airplane these days but the real challenge is to manage an aircraft throughout its economic life. That includes a whole host of asset management and remarketing related capabilities, such as lease renewals, remarketing, taking possession from lessees that encounter difficulties and finally scrapping the aircraft.
Many of the new entrants simply don't have this breadth of expertise and what I've heard from at least a handful of them is that growing this capability organically is tough because certain of the technical expertise is difficult to come by. One of the ways you can acquire that expertise is by acquiring existing platforms and I think that will continue to be a motivating factor for a number of players.
In addition to that you do have some aircraft leasing companies that are owned by funds, by private equity firms, that periodically look to monetise their investments. Take AWAS, for example, which is at the point where its sponsors, Terra Firma, are looking to take their capital and move onto other things.
And if you are thinking about where consolidation is likely to occur I think you must look primarily to the East. I think a lot is going to happen in those growth markets where much of the leasing activity is occurring and where a lot of the capital sponsorship is also available.
So I think you'll see the likes of Ping An and HNA and CK Properties, as well as others who want to be in this sector, continuing to pursue the investment route. Some of the State-owned, bank-sponsored finance companies in China will probably try to grow organically but they, too, may find it necessary to make acquisitions. And then owners of lessors such as AWAS and CIT and ACG all have different strategies for returning capital back to their owners that could result in M&A activity. So there are a lot of potential drivers for further activity.
AF:
Do you think the premium paid for Avolon by Bohai represented the peak of the current market cycle?
MW:
My sense is that we're coming to the point where investors are going to be a lot more selective, a lot more judicious. The activity is going to be there because the need is there, but I think that there are some signs of caution that are going to factor into pricing.
I think it's widely believed that the OEMs are past their peak. The airlines are about to peak and go past their peak and, while I believe that the cycles for leasing companies are less volatile than for the OEMs or the airlines, nevertheless they are exposed to those two industries and I think that informs investors in the leasing companies and how they think about the investment economics of the sector.