Recognising the aircraft leasing industry has much more work to do to get through this unprecedented challenge, aviation advisor Alan Jenkins believes there are likely to be opportunities for lessors and capital providers ahead. He anticipates traffic will recover, that leasing companies' share of the market will grow, with airlines focusing more on leasing to de-risk their balance sheets, there will be consolidation in the deeply fragmented leasing market to eliminate inefficiencies and costs and more significant credit participation from non-traditional sources in the mid to lower end of the leasing market. Overall, therefore, he believes there are good reasons to remain optimistic.
It is now some 10 months into the pandemic and the aircraft leasing sector has shown itself to be very resilient so far. And while every cycle is unique, in certain respects we have been here before. After 9/11 and the global financial crisis the same existential question arose: had the market changed forever? Yet despite these doubts, leasing powered forward as traffic bounced back at average growth rates of over 6 per cent per annum over the last decade. Based on our past experience, it is reasonable to anticipate that traffic will recover, with leasing set to represent an increasing share of the market. So leasing will prevail and prosper again.
But not all lessors will be winners and distress will bring opportunity. Scale will be important, bringing the benefits of broad and deep relationships, access to markets and to capital. However, consolidation will be necessary to eliminate operational inefficiency and cost and the lack of differentiation in places. And there will also be some rotation of capital providers. After the financial crisis, we witnessed a dramatic increase in ECA financing. But this is not a credit crisis. This time it is likely to be an increase in non-traditional financing to the middle and lower end of the market, with investment firms and private equity participating further up the capital structure than just the traditional equity play.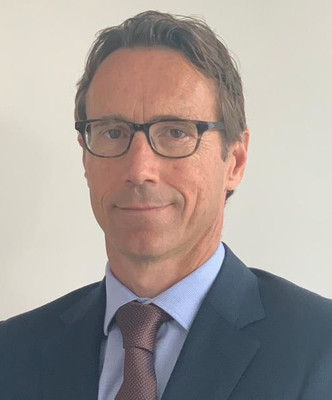 "Imagine you knew in 2009 how the opportunity set would develop over the following decade. There are certain themes that hold through cycles and will give rise to opportunity" - Alan Jenkins.
Aircraft leasing has grown significantly over the past decade, powered by significant traffic growth. Lessors represent a de-risked investment opportunity to participate in that traffic growth. Lessors also grew as a result of certain themes; the abundance of capital chasing yield throughout the global financial system, more strategic capital being deployed into the sector from regions such as China, Japan and the Middle East and the fact that lessors enjoyed a continued track record of financial performance with the benefit of increased visibility from publicly traded lessor securities, both equity and debt. During this last decade, aircraft lessors became a mainstream investment.
However, prior to the COVID pandemic the market had become saturated and its participants understood only too well that there would be a correction. The question was not if but when? Lease rate factors were heavily diluted in the SLB market, a disconnect arose between valuation and rents. Larger lessors focused on OEM orders to target more disciplined pricing, while managing their portfolios and supplementing their results through trading in the active secondary market.
But while the industry was expecting a correction, no one predicted a fall-out akin to the impact from COVID. Relative to previous cycles, the magnitude and depth of the current situation is of a different universe. Post 9/11 was incredibly challenging for aviation, with RPK's declining by 12 per cent over the following six months. Today IATA estimate RPK's will be down 66.3 per cent in 2020 compared to 2019. IATA also estimates that airlines will lose $118 billion this year and $38 billion in 2021. Significant challenges lie ahead and no one is immune. While airlines remain at the forefront of the challenge, there is a lag into the leasing space. Almost across the board, aircraft supply will exceed demand for a period and aircraft lessors, while actively managing the liquidity and liability side of their balance sheets, will have to withstand significant pressure on lease revenue and other line items from rent deferrals, renegotiations, defaults and lower fleet utilization levels, as well as on aircraft book values as a result of potential impairments.
But despite all this I remain confident leasing will prosper again on the far side of this immediate challenge. While previous cycles were different, imagine you knew in 2009 how the opportunity set would develop over the following decade. There are certain themes that hold through cycles and will give rise to opportunity.
Traffic will recover
The market is suffering a severe contraction, but it will stabilise and grow again. Thankfully we now have sight of multiple vaccines and their roll-out through 2021. Of course, there are unique challenges this time around, particularly around the recovery of business traffic in a world where video technology has worked well. And there is also the longer-term ESG challenge still waiting in the wings.
Business traffic recovery will no doubt be much slower but businesses are currently living off legacy relationships and will start to actively travel again, particularly when their competitors start to do so. There is strong leisure and VFR pent-up demand – people love to travel. There is already very encouraging recovery signs in certain domestic markets, particularly China. Additionally, aviation is still maturing in certain regions which have very robust growth potential.
Lessor share will increase
The lessor share of the market is close to 50 per cent already. While the overall aircraft market will contract before recovering to 2019 traffic levels and beyond, I believe the leasing percentage of the market will continue to increase, as we have seen coming out of previous cycles. Aircraft lessor fleets are more weighted towards younger and new technology aircraft than the overall market, while aircraft retirements are focused on older technology aircraft. Equally, airlines will focus more on leasing to de-risk their balance sheets, by limiting CAPEX and reducing heightened levels of indebtedness taken on during the crisis.
Scale will be important
Scale, if well positioned, can be critical. It brings the benefits of broad and deep relationships, access to markets and to capital. Larger lessors have been shoring up their balance sheets and actively managing debt maturity profiles. Many have also been deploying capital, supporting airlines through carefully targeted SLB and other activities. The ability to provide win-win solutions is a key competitive advantage, providing leasing and liquidity solutions to airlines, while linking such transactions to order book placement and/or protecting and extending the lessor's incumbent lease portfolio.
Through 2021, any lessor balance sheet restructurings will likely be more concentrated in the mid to lower end of the market, or driven by specific portfolio concentrations, and in certain segments, such as regional aircraft leasing. While regional traffic may bounce back sooner, regional aircraft leasing has a smaller addressable market and customer base, with different risk characteristics and trading capability. Solutions will need to be considered in that context.
Consolidation
Over the past decade, the leasing market has become deeply fragmented. The benign capital environment limited meaningful consolidation as new players were prepared to pay platform or portfolio premiums. We witnessed a proliferation of new aircraft management teams to facilitate institutional debt and equity investment through ABS, JOLCO and other structured transactions. While there is now a diverse lessor ecosystem, along with a well understood food chain of inter-lessor activity, I expect as we get further into the cycle there will be consolidation and M&A activity to eliminate some level of operational inefficiency and cost in the market for lessors unable to adequately differentiate from the crowd. This will likely be preceded or coupled with stand-alone restructurings as the priority will clearly be to put the house in order in the first instance.
Rotation of capital
Capital availability can become constrained in a downturn event. During the financial crisis, we witnessed some level of rotation of capital providers. Most notably the ECA institutions became extremely active to support the new aircraft market, while the capital markets also became a much larger percentage of lessor financing as the industry emerged from that crisis. While the current crisis is not credit orientated, we will see further rotation which can create opportunity as the cycle develops. ECA activity may increase, although not at the levels witnessed previously as a lot of capital remains within the global system. However, we are likely to see more significant credit participation from non-traditional sources in the mid to lower end of the leasing market. Investment firms and private equity are also targeting debt financing opportunities as pockets of traditional debt markets close or retrench to some degree.
In summary, recognising that the industry still has more work to do to get through this unprecedented challenge, there will be opportunities for lessors and capital providers. There are good reasons to remain optimistic.
Alan Jenkins (alanjenkins@ajadvisors.ie) is an aviation advisor and non-executive director. He was a founding executive of NYSE-listed Genesis and Waypoint, a CFO of NAC and Head of Commercial at AWAS.