ABS
Working in partnership with JP Lease (JLPS), the second largest independent arranger in the aircraft tax lease business in Japan, the aircraft remarketing and servicing company Stratos has broken new ground in the aircraft securitisation market. JOL Air Ltd, a $553.65 million ABS involving 13 narrowbody and two widebody aircraft, is the first ABS to comprise a portfolio of aircraft leased under a Japanese Operating Lease (JOL) structure.
---
Following its acquisition of 51 aircraft last year through the purchase of Sky Aviation Leasing, innovative lessor Goshawk has entered the ABS market directly for the first time in its own right, with a $529 million three note issuance – Pioneer Aircraft Finance.
---
Airline Business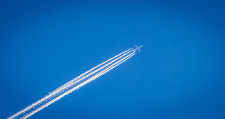 The unfolding climate change political agenda has become a subject all aircraft investors must now consider. While this has been a recurring issue over recent years it is clear that climate change and its consequences is going mainstream in political campaigns – and all industries will have to adopt strategies to manage it. The aviation sector is increasingly being identified as a 'problem child' by green campaigners and this cannot be ignored.
---
Private Equity
The latest moves by private equity investors to take stakes in LCCs in North and South America may herald a new appetite amongst investors for airlines worldwide whose values have been depressed by concerns about such issues as the prospects for global economic growth, rising oil prices and even Brexit. Onex is proposing to pay a 60 per cent premium to acquire Canada's Westjet while Cartesian Capital is putting up $50 million for an undisclosed minority stake in Viva Air as part of plans for an IPO in about two years time.
---
Developments
Dutch pension fund takes 25 per cent stake in Macquarie AirFinance; Trump puts Ex-Im Bank back in business; Avolon reprices and reduces secured facility; DAE increases unsecured lending; Fly leasing profits jump assists deleveraging plans; near threefold jump in Willis Lease Q1 profits; Q1 airline results underscore variability in performances; Alitalia privatisation stalled till June, Bristow Group seeks Chapter 11 protection; Embraer delivers 11 E-Jets in Q1; Asset sales lift profits as Bombardier.
In this issue
Despite current uncertainties, most of which which can be said to fall into the geopolitical category, the underlying internal sentiment in aviation financing for the medium term remains positive. That's reflected in the decision taken by the €211 billion Dutch cooperative pension fund service provider to take a 25 per cent stake in the Macquarie AirFinance platform, which acquired a large portfolio of aircraft from AWAS in 2016. The continued influx of investors into the aviation sector is reflected in private equity investors taking stakes in two LCCs in North and South America. Onex is proposing to pay a 60 per cent premium to acquire Canada's Westjet while Cartesian Capital is putting up $50 million for an undisclosed minority stake in Viva Air Colombia as part of its plans for an IPO in about two years time.
---
Aircraft Leasing
Air Lease Corporation has reported that its revenues rose 22 per cent to $466 million for the first three months of this year compared to the first quarter of last year. Among key points emerging from its conference call are the following: this was principally driven by the continued growth of its fleet. The lessor has also increased its unsecured revolving credit facility with 50 banks by $1.2 billion to $5.8 billion ahead of what the leading lessor, with a focus on direct orders with OEMs, has forecast will be a period of 'accelerated growth'.
---
Airline Economics
Kroll Bond Rating Agency takes a positive view on the immediate outlook for the global airline industry as a whole, although it does see some potential clouds on the horizon. In a new report KBRA's senior managing director Marjan Riggi and director Boris Alishayev note that the industry experienced good growth over the past year and say they expect the positive momentum will be maintained in 2019. But they also express caution about 'heightened structural and macroeconomic challenges and uncertainties which are expected to negatively impact fundamentals over the intermediate to long term.'
---
Airlines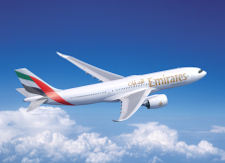 The Gulf airlines have been a key driver of demand for new commercial aircraft over the past decade, especially for widebody types. That demand could now be faltering as a variety of challenges face these previously powerful enterprises.
---
Aviation Business
The latest IATA data reveals there was good growth in passenger traffic in March, with RPKs up 3.1 per cent, despite the disruption caused by Easter falling in April this year. Traffic was up 4.9 per cent in both Europe and North America and by 5.6 per cent in Latin America. But global freight activity remained weak, with overall activity ahead just 0.1 per cent and load factors weaker at 49.5 per cent.