Cowen managing director and senior research analyst Helane Becker predicts that it will take perhaps 18 to 24 months for traffic to start to recover and much longer for any kind of return to normalcy. Speaking with Aviation Finance, Helane Becker said: 'I disagree with the notion that there will be pent up demand and that when people don't have to self-isolate any more they will immediately get onto planes. I don't think that will happen for a variety of reasons.'
Firstly, she notes, 'We have never had a situation in which the economies of the world go to zero. A couple of weeks ago I said that I didn't think you could stop the world, but then the economies started shutting down, the President of United States said no flights could come in from Europe, then Canada was brought into the mix. And it turns out that you can basically stop the world. There was a lot of protectionism before this started and this self-isolating just makes that whole situation worse.'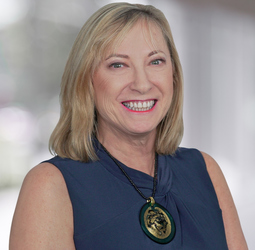 Helane Becker: 'A couple of weeks ago I said that I didn't think you could stop the world, but...it turns out that you can.'

Secondly, she says, the US is increasingly a service-based economy and there are many people not working now. 'There are many businesses that may not survive. And while we hope people will get back to work soon when they do they're not going to be worried about taking a vacation. They'll be catching up on payments that are going on the credit card and more concerned about putting food on the table. Many people are living paycheck to pay check and they will figure out they can get by with much less. So the idea of travelling is going to be put on everybody's back burner.
'There's a lot of exogenous events that are related to people not working, practising social distancing and cocooning. So it's going to take a really long time to get to some semblance of normalcy.
Becker also believes that a lot of short haul traffic, on routes of under 500 miles in the US, may never return. Under the terms of the new US state aid deal for airlines, carriers have to commit to sustaining the route network they flew as of March 4th. 'Some of the airlines obviously have no choice but to take the money but it may just forestall the obvious. They may not layoff people now but they will October 1st,' she says.
Another aspect of the grounding of the world fleet is the likely acceleration of retirements of older aircraft, such as the retirements announced by American Airlines of large swathes of its fleet.
'All these planes going into retirement are the oldest planes and coming out of it the fleet is going to look very different. It's going to be smaller, for one thing. And Boeing and Airbus will obviously want to deliver their new aircraft – even though people don't want them. But at the end of all this the fleet is going to be younger, more fuel efficient and more environmentally friendly.
On the question of industry consolidation and government support for the airlines, Becker thinks that as each government makes a choice about whether or not to invest in their airlines their decisions will raise further questions. 'Does the government of France nationalise Air France and do they, in fact, break-up Air France and KLM? Or do they just stay joined together and just end up back in some other form of government ownership?'
Becker notes, too, that the aircraft leasing sector is currently engaged in a detailed process of determining the sustainability of their clients and the extent to which they can support those they believe can survive with rental deferrals. The recent flurry of repossessions of planes by lessors from the Mexican-based carrier Interjet reflected the view by those lessors that it would be better to have those aircraft in their possession, albeit on the ground, than caught in any potential bankruptcy. 'So each lessor has to make a choice individually about each of their airlines and do a risk assessment about where to leave the aircraft.'