While the coronavirus pandemic will affect all parts of the aircraft leasing sector negatively, the experience for each lessor will be markedly different, with their level of indebtedness being a significant factor, according to IBA President Phil Seymour. In an interview with Aviation Finance he also discusses his concerns about the effect it will have on future investor sentiment towards the sector.
A lot of lessors have refinancings coming up and how they are managed will play a big part in the subsequent position of the company relative to the rest of the market, IBA President Phil Seymour believes. 'Even as recently as last year every market seemed to be open to them – ABS, sidecar deals, unsecured debt, everything was oversubscribed. My view now is that those won't exist,' he said in an interview.
On the other hand, well-funded lessors, such as BOC Aviation, are using the opportunity already to do transactions that provide liquidity to the market through sale-and-leaseback.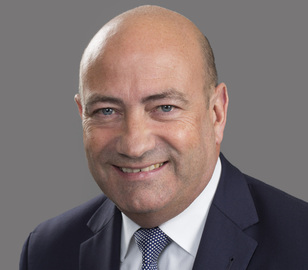 Phil Seymour, IBA President
'We've seen a significant amount of interest from those lessors who were starting to look at the sector and who haven't already done many deals and if they're able to fund the transactions in-house or are associated with banks with leasing arms who already have some sort of expertise on board, they will be looking at this as an opportunity,' Seymour said.
'The first priority for them will be purchase-leasebacks with airlines. It will also mean that those lessors who were expecting to sell a billion dollars worth of aircraft this year will have to revisit that because there'll be potentially a lack of liquidity in other new funds which might have been looking to buy them.' But at the same time, Seymour noted, new funds less reliant on third party debt will be able to secure aircraft from other lessors at values lower than they saw six months ago.
Seymour expects the message from CEOs, CFOs and CIOs at the Top 10 lessors' over the next few weeks will be that the current crisis highlights the importance of having a diverse portfolio of assets and a diverse lessee fleet.' However, he counters, this time few, if any, airlines are unaffected by the pandemic. 'Previous issues, such as the first Gulf War, 9-11 and SARS, all tended to be more localised. Nine eleven, for example, definitely affected transatlantic traffic but did not have anything like the same impact in the Far East,' he said.
'If you take an optimistic view you can look at previous events and say that, with the benefit of hindsight, they now appear as blips in the overall growth trajectory. But I don't think this will be a short-term blip, it will take a couple of years for traffic to get back onto the growth pat we were expecting.'
Seymour is also apprehensive that many investors will be 'spooked' by the fear that even if this particular outbreak is suppressed it could come back again in the northern hemisphere autumn. 'This fear is fuel to naysayers in risk and credit committees, people suggesting that this could be the new way of the world and that every winter we're going to see aircraft parked up for three months. Imagine what that would do to the pricing of any debt and how that would be reflected in lease rates.'
But Seymour also sees the low level of interest rates as representing a possible ray of hope. The travel and aviation sector has been badly impacted, but if you are an investor, where else do you put your money? Instead of getting 10 per cent a year you may have to put up with 3 or 4 per cent. But there will still be pockets of opportunity.
'If aircraft come onto the market there's will be potential deals to be done. We've seen in previous downturns the creation of 'opportunity,' or dare I call them 'vulture' funds, who will be looking at particular aircraft types with a view of upside to be gained when markets return. And they will return, it's just a matter of how confident those investors will be.'
At the moment, Seymour said, he is reminded of the months after 9-11 when everybody was in shock and quite unsure what the implications will be. 'Part of me is clinging onto the news that South Korea and China are reporting fewer cases, suggesting that in each country, if it can ride the storm for six to eight weeks, everything could be fine.' On the other hand, this event clearly has far greater and longer lasting impacts than any previous downturn that has affected aviation, he believes.
Seymour said he saw little prospect of any life left in the previously buoyant ABS market. 'Holders of ABS structures are just going to have to sit tight,' he said. 'You're not going to get anything for a few months. The issue there is whether they'll get anything and where the equity will be in those deals once the costs start piling up.' He revealed that IBA is doing a lot of work at the moment reviewing ABS deals to identify which ones are at more risk than others.
Prospects for IBA in a digital age
IBA Group has just announced the appointment of Matrix Solutions founder and former CEO Ian Beaumont as CEO of IBA Group. He succeeds Phil Seymour, who remains closely involved on a day-to-day basis as a director and President, covering business development, expert aviation advice and strategic guidance.
For the past five years the business has been successfully led by Seymour and has seen a period of rapid growth with both its core professional and advisory services, as well as the powerful data platform, IBA.iQ.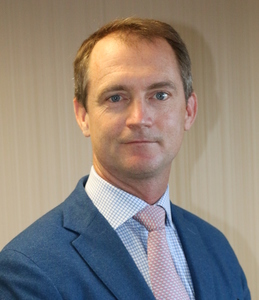 Ian Beaumont, bringing digital expertise to IBA's growing database
Building on this success, the Company continues to make significant investments in scaling the business to accommodate the growth in demand for its services. Beaumont's appointment, with a proven track record of leading fast-growing, data-driven, professional services businesses, will strengthen the already impressive and experienced senior leadership team. Solutions and, as such, he has substantial expertise across asset management, professional services and data platforms with a proven track record of building fast-growing, international business intelligence companies.
Explaining the changes, Seymour told Aviation Finance: 'We've been very fortunate. As a business coming up to 33 years around, we've seen various recessions and in those times we've done very well. We offer a broad range of services; we're not just an appraisal firm or a technical firm or remarketing firm. We do all three of those key areas. By design we've wanted to be broadly based.'
The decision to recruit a new CEO with expertise in data reflects changes in the marketplace over recent years, Seymour said. 'The emphasis over the last few years has been on data. Everyone wants to understand trends, whether it's interest rates, fuel price, the strength of the dollar, or correlations between lease rates and market values.' Ten or 15 years ago that would have involved a phone call to an IBA expert, but IBA had developed its iQ product to allow people to interrogate that data for themselves. 'A lot of businesses are now looking to drive people towards their platforms rather than giving their time with an expert and this is true in all walks of life,' he said.
'We cannot increase our reach just by employing more people, we need a brilliant platform … I'm an aircraft engineer at heart, turned into an aircraft appraiser and am very much seen as being in the advisor/consultancy camp. But I think the business needs to be driven by somebody with more of a background in that data/digital side, because we're sitting on so much information.
'In terms of driving IBA's future over the next five to 10 years I really wanted somebody alongside who was not just another engineer or appraiser or aircraft financier, but somebody who would be looking at this in any way that means we are not playing second fiddle to any other data company. Having said that, I'm still full-time employed and with a significant shareholding in the company I'm still a business owner and very much engaged. So I'll be working side-by-side with Ian.'