CDB Aviation Lease Finance, the air leasing arm of China Development Bank, the sovereign bank of China has plans that involve supporting a fleet of 600 aircraft with a top tier programme. In this exclusive interview with Aviation Finance its President & Chief Executive Officer, Peter Chang, who as Managing Director for Guinness Peat Aviation was the first to start aircraft operating leasing in China, discusses progress to date in developing a new model platform capable of supporting much greater scale, 'a company our grandchildren can work in'.
You had an active first 12 months. How satisfied are you with what was achieved?
To be honest, it exceeded our expectations. A lot of things went right and I think we were very lucky with the sequence of events, it just made things click.
Our industry has expanded from a very niche sector of the aviation and finance world into a much bigger, albeit still niche, market. However, the number of people within the industry has not expanded accordingly. If you look at the top 10 lessors, you'll find most of us came from the same school - which probably means there's not enough schools!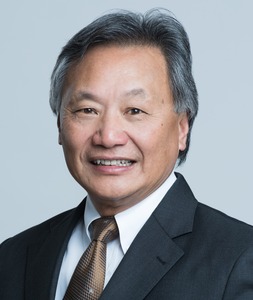 Peter Chang: 'This is not a private equity, six year project. We're building a company our grandchildren can work in'.
My number one priority has been to find the best people. If I want aircraft I know where Seattle and Toulouse are, but I don't always know where to find the best talent. Our standards are high ... [as well as my (CDBALF)] personal requirements I'm recruiting for China Development Bank, the sovereign bank of China. So part of the challenge I have taken on is to build a team that's not only skillful, in terms of trade craft excellence, but which also has human values befitting a sovereign organisation. That more has to do with respect, ethics, the 'mainstreamness' of the team and what I consider to be grace and sensitivity befitting the platform. That's the ideal, of course, but it also sets a very high standard. So I've been under no illusion about how tough it was going to be - and that's the lucky part. While we had the opportunity to start with a clean slate, with the right resources and support, to create a 'dream team,' we've been able to achieve that within one year.
Do you have plans to accelerate your growth by way of acquisitions or will it be organic?
The guiding vectors [for acquisitions] are fairly basic, there's nothing technical about that. We have the resources prepared, we have the objectives and we have the vision. If the appropriate opportunity arises we will take a serious look accordingly, whether it's a portfolio or M&A - you know, all roads lead to Rome and we want to get to Rome!
We do have an element of intentionality of executing it. We have let our colleagues know we are [open to acquisitions] this year. We said we weren't last year. So it's not passive, if the opportunity arises we'll look at it immediately, as indeed we are. We are currently evaluating both platform and portfolio opportunities. These are at fairly early stages but we would hope to bring some to fruition during the course of this year.
What scale of deals are you currently looking at?
The ones that we're currently talking about are fairly bite size, but the bigger question is what is the landscape going to look like in 2018 - and I think most of us are scratching our heads, to be honest. Six months ago, if you asked me what kind of M&A or what kind of a shift in our segment would look like for 2018, I'd have said probably very calm, following the CIT, the AWAS deal and so on. But today it's a totally different picture, with GE's situation and Avolon's situation and others, it's a lot more robust than I was expecting.
What do you want to achieve in 2018?
I think to be realistic we don't want too big a leap. We did a lot last year in terms of committing activities, of committing to additional aircraft to place, and we now have a lot of new people to train and a lot of work to do to make the team cohesive .... to make sure that everyone on our team has the same sheet music.
We also need to put in the proper systems now. We want to spend time this year strengthening our capability to execute. We tell people we are going to provide professional, full service. Well, I want to make sure that we have that, so we'll be installing the latest and greatest IT system, data systems and CRMs - we're not shy about acquiring the latest and greatest because our goal is not to satisfy what we have now, our goal is to support a fleet of 600 aircraft with a top tier programme. Our philosophy is to build this international global platform to the best provider in terms of ability to service our customers and we are laying the foundation for the long-term. This is not a private equity, six year project. We're building a company our grandchildren can work in, and that's our underlying philosophy in terms of crafting this platform.
What is CDB Aviation's point of differentiation in the marketplace?
When I first decided to do this project the scope of the thinking/searching process from a business perspective was exactly that - how do we differentiate ourselves? We went through the list of comparative advantages and to be honest, we are resource rich, and that's a very good start.
And when I say [that] I don't only mean from a funding point of view, I'm talking about commitment from the very top, the sharing of the vision that I just talked about with the very top, and a sense of synergy in our thinking process. I did not talk with our investors about what we are actually going to do because, more importantly, we spent more time sharing the vision together, the flavor of it, the part I mentioned earlier about behaviour befitting of a sovereign platform.
I think we were very fortunate that we chose that route because it has turned out to work very well; we've side-skipped a lot of processes because we knew what the ending was going to be. And that's one of the reasons, I think, why we have progressed so quickly.
We also looked at the different models - as you know I've worked in most models in our business, I've been around for so long - and I came to the conclusion there is no one model for us to follow because our pedigree is different. So it became very obvious, with our comparative advantage, that we would have to have a hybrid platform to maximise what we can do. It doesn't have to be one - whether its the AerCap model or the GECAS model. They're very good, very professional organisations. But with our resources, and our belief system, we could do something more.
What's your view of the impact of Chinese new entrants on the competitive environment for established lessors?
It is what it is. There are reasons why they have selected this type of asset choice for investment. Look at the demographics and genetic make-up of the investors who have decided to come into our little segment. They are not aviation people, they are investors with very limited opportunities and they have a big bundle of resources to invest, they are almost under pressure to invest.
It's a fact that the capital market is not at the level of maturity it should be. So they have a quantity of capital that's going to go somewhere and they are driven by returns and by the fact that it's a US dollar denominated asset that moves. The fact that they can have these assets outside of China, to be honest, that's a big part of it, a vehicle which is able to convert currency into US dollars. So there's a lot of reasons driving this.
But it also means that when the market gets to a tipping point, which is where I think we are, some of this will go away, because they're not aviation people, they are shallow root plants and when the harsh times come they're the first ones to go. I certainly hope so because the impact has been very apparent and it's not good, it's not good for anybody.
Operating leasing started in the mid 80s and this is one of the few moments when the yield has gone to its lowest. Do I think it will come back? Yes, of course it will.
How severe will the adjustment be?
It will be a natural attrition process. Investors cannot expect to continue getting poor returns, sub 5 per cent, all the time and with interest rates rising a little bit now they will go away. There are a lot of indications, with yields continuing to drop, that the number of new entrants will slow - in fact it already has. It took them several years to build up to this point and there's no reason to expect they will just disappear overnight. But I think the trend is there.
What's the biggest challenge you're going to face this year?
We're trying to create a platform loyal to our parents. It's not easy, because to meet the high expectations of what CDB Aviation is going to be we've not only had to transform our thinking but that of our investors, and our whole support systems. We will be loyal to our beginnings - as I said, our goal is not to run away from home.
And not only do we have to transform ourselves from Chinese culture - whether [that's in terms of] business or social values, or financial, compliance and regulatory systems - to a global platform, we also have to change from a banking facility into a leasing platform, which is a very different thing. So we're doing several things at the same time. And while our standards are very high, there's no question it's going to be a lot of hard work, because we're asking ourselves to do a lot.
This article appeared in the Vol.8 No.2, January 25th 2018, Issue of
Aviation Finance