Ryanair posted financial results for the six months to September 2017 that indicated continued expansion for the largest LCC in Europe. Moreover, the results also included updated guidance for the twelve months to March 2018 that suggest strong performance despite the challenges posed by a pilot rostering failure that surfaced during September.
For the six months to September Ryanair carried 72.1m passengers, a rise of 11% year on year. It's revenue grew 7% to EUR4.1bn as average fares fell 5% to EUR50. After tax profit rose 11% to EUR1.1bn, representing an industry high margin of 28% in the period. At a time when other European airlines, including Monarch, Air Berlin and Alitalia were effectively closing due to poor financial returns, the Ryanair results stand out.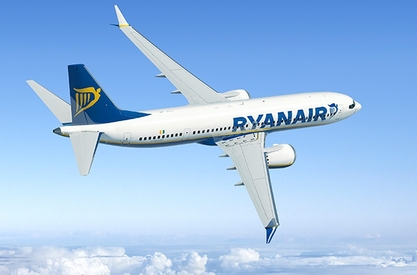 The introduction of the Boeing MAX200 to Ryanair's fleet after 2019 will position the airline to further reduce its unit costs.
The airline projects passenger volumes of 120m for the year to March 2018 but is also targeting further growth to 200m by 2024. This will be facilitated by an expansion of the Boeing 737 fleet including the introduction of the Boeing MAX200 after 2019. These targets contain significant risks for other airlines in Europe as Ryanair will be expanding in to markets currently served by carriers that have poor finances. A mix of weak balance sheets and/or thin profit margins make these carriers vulnerable to the Ryanair onslaught. This helps explain the ferocity of resistance by labour unions in particular who represent many employees in these weaker airlines.
With fuel prices continuing to rise towards the end of 2017 Ryanair has secured hedges over 90% of its requirements at a cost of $493 per tonne. That compares with an actual cost of $623 in the prior year and $898 in FY 2016. This declining annual fuel cost allows Ryanair to deploy low fares while remaining highly profitable. For the year to March 2019 it has already secured hedges for 30% of its fuel needs at $494. That equates to an oil price of about $49 and compares with the spot price currently above $50.