Aircraft Investment
Falko Regional Aircraft has raised $650 million for its second aircraft investment fund, Falko Regional Aircraft Opportunities Fund II, exceeding the original target of $600 million. The fund will make investments in regional aircraft leased globally.
---
Perspectives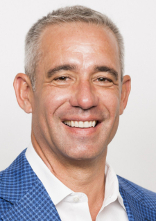 Since taking over the reins at GECAS helicopter leasing subsidiary Milestone Aviation Group last November, new President and CEO Greg Conlon has sought to hasten the lessor's broadening of its business base beyond O&G and to demonstrate leadership by bringing much needed discipline into the medium and heavy rotorcraft leasing space. In this exclusive interview with Aviation Finance he discusses what he has achieved so far and where he sees the future opportunities.
---
Aircraft Trading
FLY Leasing has contracted to sell a portfolio of 12 aircraft, comprised of Airbus A320s and Boeing 737s, with an average age of eight years. It follows the completion of a similar sale of aircraft earlier this year.
---
Aircraft Supply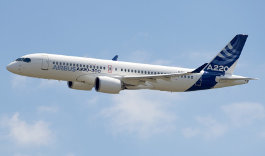 The Airbus A220 (former C Series) programme had taken a significant step forward with developments at the recent Paris Air Show. Key airline and lessor orders help advance the aircraft's order book while a range extension announced by the OEM also widens the potential market opportunity for the GTF powered jet.
---
Boeing MAX
A very expensive clock is ticking around Seattle currently. Every week Boeing is punching out over 10 brand new Boeing 737 MAX aircraft and every one of them is being parked in spaces already filled with monthly production runs of over 40 units that has lasted since the type was grounded on March 13th.
---
Aviation Economics
The French Government is to introduce an eco tax on flights and, in so doing, continues a long and failed European tradition of using tax for nefarious purposes.
In this issue
The importance of aircraft trading in contributing to the health of the aircraft leasing industry is underscored in several articles in this issue, for example FLY's leasing's sale this week of a portfolio of aircraft at a premium to book value, and latest results from other exchange-traded lessors which confirm the importance of residual values to an aircraft industry which engages with a complex buy-sell series of markets. This extends from the placing of orders for new aircraft through a lengthy life cycle of more than two decades. This process will be at the heart of our annual conference on October 15th next, details of which can be seen elsewhere in this fortnight's publication.
---
The Aviation Finance Annual Conference 2019

Aircraft trading in the current financial context is the predominant theme of the annual conference of Aviation Finance in Dublin Castle, Ireland, on October 15th next. 'Trading aircraft to drive returns' for vendors, investors and market makers, will be a particular focus, and participating as speakers, will be thought leaders and players who have been making the headlines in this publication on both the sell and buy sides in 2018 and 2019. The conference will be taking place as a prelude to the Financial Centres Summit, on October 16th in Dublin Castle which will be addressed by the chairman of the USA's Securities & Exchange Commission, Jay Clayton, and former Chancellor of the Exchequer Ken Clarke MP, 'father' of the House of Commons, UK.
---
Developments
India's Government has announced plans to develop the country as a new hub for aircraft financing and leasing and for maintenance, repair and overhaul activities. It believes this will lower financing costs for local airlines and reduce the cost servicing aircraft, an activity that currently requires aircraft to be sent outside the country.
---
Leasing Business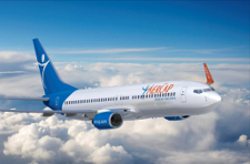 The importance of aircraft trading to established lessor platforms is evidenced by Q2 trading statements from three industry leaders – AerCap, Avolon and Air Lease Corp, which continue to reflect the strong underlying buoyancy of the aircraft industry.