Aircraft Supply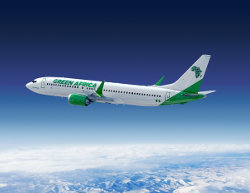 In the battle for supremacy between the two largest aircraft manufacturers, Boeing came in fractionally under forecast for 2018 at 806 deliveries but still a record and just ahead of the 800 achieved by Airbus. While the final figures are both theoretically 'on target,' Boeing has included 10 aircraft destined for military use in its number. In reaching its target, which was cut by 20 aircraft only last November, Airbus has included an unspecified number of A220s in its figure.
---
Airline Finance
IATA is forecasting that the world airline industry will generate an unchanged return on invested capital of 8.6 per cent in 2019. Its forecast for the global airline industry in its 2018 End-year Report is for a net profit this year of $35.5 billion. This is slightly ahead of the $32.3 billion now expected net profit for 2018, a forecast revised downwards from last June's prediction of $33.8 billion.
---
Aircraft Financing
Highly skilled and experienced investors are still seeing good opportunities for new investment with experienced partners in the commercial aircraft leasing and management business. The latest top quality name to join their ranks is the $185 billion AUM private equity firm KKR, which is investing $1 billion in Altavair Air Finance to support the acquisition of six cargo aircraft, and is also planning to take a 50 per cent stake in the platform alongside its experienced management team.
---
Developments
India plans 'enabling regulatory ecosystem' for aircraft finance; Jet misses bank debt instalment; active Q4 for major lessors; DAE to sell 18 mid-life portfolio to institutional investors; Embraer/Boeing jv progresses; Qatar Airways takes stake in China Southern.
---
Aircraft Financing
In a transformative fleet expansion, UK-based regional aircraft lessor and asset manager Falko is acquiring from Avolon 28 Embraer EJet and 21 Bombardier CRJ aircraft on lease to nine operators worldwide. They have an appraised current market value in excess of $1 billion. Most come from the CIT Group portfolio acquired by Avolon in 2016. The deal will increase Falko's portfolio to over 120 regional jets and turboprops and at the same time substantially reduce the average age of that fleet. Meanwhile, the leader in the regional aircraft marketplace, Nordic Aviation Capital, has entered into a financing agreement with Denmark's largest commercial pension company, PFA, on a $470 million loan.
In this Issue
It may be gratifying that as the new year opens, the aviation sector is to the fore in leading upwards the latest bull moment ( see Boeing's share price ) in an overall global equity market that has entered a phase that is either 'correctional' or 'bearish', depending on your fundamental assessment of world markets, or even your own psychological disposition. Either way, chartists would concur that markets are mature, and that means for all, aviation included, that real achievements will have to be earned by all, and that perhaps will not be a bad thing. And, 'achievement' indeed may involve the aircraft finance industry, not least the aircraft leasing industry to establish a new modus operandum with aircraft manuacturers, a theme that at the heart of the exclusive interview we publish in this issue with the CEO of CDB Aviation Leasing, Peter Chang.
---
Perspectives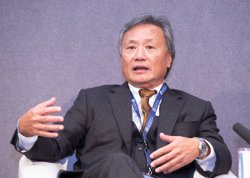 CDB Aviation CEO Peter Chang, in an exclusive interview in this issue of Aviation Finance expresses his concerns about the ability of the major aircraft manufacturers to maintain production at current levels, arguing that the problems with engines at the three major manufacturers signal a supply chain that is fully stretched. But he is optimistic that there will be further improvement in the relationships between manufacturers and lessors, better reflecting the role that the latter now play. Nevertheless he is wary of the danger of pretty stormy conditions for the aircraft leasing sector in 2019, he tells Aviation Finance's John Stanley.
---
Aviation Economics
A recent presentation at an IATA event captured the economic impact of aviation and its changing profile.
---
Investment
Investors in equity markets often refer to a 'Wall of Worry' when describing the risks facing them when deploying capital. This identifies a set of factors that must be assessed while deciding which companies and sectors warrant support. JOE GILL provides his forward thoughts on what 2019's 'Wall of Worry' for the aircraft leasing industry might include.
---
Freight Financing
Cargo remains a key element in the global aviation industry and plays a major role in the financial performance of airlines and OEMs. It is estimated that 13% of global airline sales are generated by freight and has been in the 14-16% range since 2008. Total cargo revenues in 2019 are forecast by IATA to reach $116bn.
---
OEMs
The continuing push to increase seat density and aircraft efficiency will be further extended during 2019 when Boeing formally delivers its first MAX 200 aircraft. This narrowbody aircraft will be supplied to Ryanair with 197 seats.