Aircraft ABS
Between them, Apollo Aviation and BBAM have launched two securitisations with a value in excess of $1.2 billion secured against mid-life aircraft. Apollo Aviation's sixth securitization, AASET 2018-2 Trust is a $613.1 million ABS involving the acquisition of a portfolio of 35 aircraft with an average age of 13.9 years and a weighted average remaining lease term of approximately 3.6 years. The $612 million Horizon Aircraft Finance I is BBAM's first ABS since its $1.2 billion ECAF 1 in 2015. It comprises three tranches of notes secured on a portfolio of 29 narrowbody aircraft with an average age of 9.8 years and a weighted average remaining lease term of 3.4 years.
---
Africa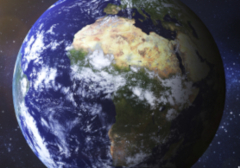 Despite having many characteristics that would be favourable to its emergence as a commercial aviation marketplace, Africa is beset by difficulties that have constrained this potential growth. Home to 16% of the world's population, this huge continent currently has a mere 2.2% share of global air traffic. Yet it has huge natural wealth, including an abundance of natural resources, and has enormous potential to create enormous economic wealth. Commercial aviation has the proven ability to act as a catalyst to such growth and the aircraft manufacturers are expecting growth in demand in the region. For that to be realised, however, a number of sector specific challenges need to be addressed writes Aviation Finance's Joe Gill.
---
Airline Business
The airline industry in Europe is experiencing a wide variety of turbulent conditions, which is leading to an expectation that further consolidation is inevitable. Profit warnings by Flybe and Thomas Cook and delays in the sale of WOW are straws in a hurricane force wind. Lufthansa CEO Carsten Spohr is one of the people hoping to be around to be pick up the pieces.
---
Aircraft Economics
Failure to develop a liquid market, multiple users, fresh orders and adoption by the mainstream leasing community are all factors militating against the future of the Airbus A380, as a financial asset. Furthermore, a concentration of the 106 aircraft in use today in the hands of just 13 airlines, coupled with paltry new orders and evidence that some existing operators are cutting down usage, points to a bleak outlook for investors who own these aircraft.
In this issue
In this issue we analyse the difficult market conditions facing European carriers and what it may mean for the pace of consolidation in the market. We also look at three aircraft backed ABS issuances including the first ever all-freighter backed transaction. We also look at the OECD's latest position on transfer pricing and the implications for aviation finance and leasing companies.
---
Transfer Pricing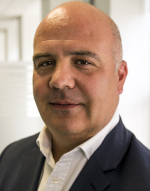 The release of new OECD guidance, changing local country practices and heightened tax audit controversies make transfer pricing an area of potential concern for aviation finance and leasing companies, suggests Deloitte's John Perry. He concludes that in light of the recent OECD discussion draft on transfer pricing of financial transactions and its potential impact on intragroup loans, aviation finance and leasing companies should taking a fresh look at their group structures and undertake functional analysis to identify where the current substantive economic functions relevant to financing are being performed, by which legal entities, and in what capacity.
---
Developments
SMBC Aviation Capital seeks to optimise position as H1 profits rise 7.5%; 35 aircraft in first ever cargo only ABS; BOC Aviation celebrates 25 years of operations; Air France celebrates its new flagship; CDB $400m note issuance; Avolon changed its debt mix.
---
Latin America
Airbus is predicting that a swelling middle class in Latin America will provide a major boost to air traffic in the region, with increased scope for new routes and increased frequency on existing ones. This holds out the prospect of more business for manufacturers, airlines and lessors, the last of which have already been quick to see the potential afforded by this growing marketplace.
---
Legal Notice