Leasing Strategy
The aircraft leasing sector continues to be the source of significant M&A transactions as various investors and owners evolve and adjust their strategies. At its core aircraft leasing remains a robust and healthy business with customers (airlines) that are strong, underlying demand growth evident across the world and funding markets liquid and deep.
---
The Aviation Finance Conference 2018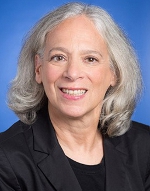 The Aviation Finance Conference 2018 which takes place next October 2nd-3rd in Dublin, Ireland, will hear from an exceptional line-up of industry thought leaders on how the aviation finance eco-system is set to evolve in the context of potential demand patterns for aircraft financing amidst record order backlogs and increasing OEM run rates. Betsy Snyder of S&P (right), who recently co-authored one of the most comprehensive analyses of ABS in aviation financing since the financial crisis, is the latest global aviation finance thought leader to join AFC 2018's panel of speakers along with other top aircraft financiers, lessors, bankers and OEMs. See inside for a preview of the latest speakers and for booking details.
---
Leasing Business
Orix Aviation's acquisition of a 30 per cent stake in Avolon will, according to CEO Domhnal Slattery, help the world's third largest aircraft lessor achieve one of its key objectives - obtaining an investment grade rating. The deal has been received positively by the bond market where the yield on Avolon's unsecured debt has dropped by over 0.5 per cent since rumours of a deal hit the market.
---
Leasing Business
Both AerCap and Aircastle have delivered financial results that indicate continued solid progress by the sector through 2018.
In this issue
The continued buoyancy of the international aviation industry and its attractivness to investors and other providers of finance is evidenced in this issue. The decision by Japan's Orix to acquire a big slice of Avolon from its financially stressed parent, the successful issuance of senior unsecured notes by ACG ($800m) and SMBC Aviation Capital ($500m), a new $373.4 million ABS by jet engine lessor Willis Lease Finance Corp and an S&P upgrading of Dubai Aerospace Enterprise to BB+ all highlight this continued positive trend. Indeed, even the latest RPK data for June from IATA support the contention that despite possible headwinds on a number of fronts, the industry remains in rude good health.
---
Engine Leasing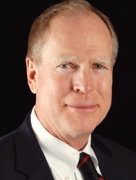 Jet engine lessor, Willis Lease Finance Corp is securitising 55 engines and one Boeing 737-800. The $373.4 million ABS, WEST IV, follows last year's 56 engine, $419.6 million ABS and comes against a background of strong business growth. In Q2 this year it made a pre-tax profit of $11.6 million resulting from continued high utilisation and a near 15 per cent growth in its asset portfolio to over $1.5 billion. It also comes at a time, it says, of fundamental change in the industry.
---
Aviation Economics
Both Airbus and Boeing have released updated long term 20 year forecasts for aircraft demand and delivery. Both are anticipating robust demand over that period.
---
Developments
AerCap Q2 net income drops; EU asks WTO to certify removal of Airbus subsidies; ACG and SMBC AC tap unsecured capital markets; S&P upgrades DAE to BB+; Eirtech Aviation Services investment further boosts Northern Ireland's aerospace sector; CDB Aviation leases three 737-800s to Nordwind; Hawaiian Airlines taps Japanese market for A321neo financing; AerCap delivers first Airbus A350-900 Sichuan Airlines; Group of Irish lessors join to establish new lobby group, Aircraft Leasing Ireland