Boeing and Embraer Deal
As Airbus pushes ahead with its JV with Bombardier on the C2, Boeing and Embraer have announced agreed terms for the American manufacturer to pay $3.8 million for an 80 per cent stake in the Brazilian company's commercial aircraft business. While the strategic imperatives for both deals have strong similarities there are also many differences. The US/Brazilian deal, furthermore, still has to overcome potential political and investor hurdles. Aviation Finance spoke to Moody Investor Services SVP and Lead Analyst Jonathan Root about the possible benefits of the Boeing/Embraer deal.
---
In securing a deal to acquire control over the commercial E Jet operations of Embraer Boeing has rounded out its family of commercial jets with a regional option. This mirrors the purchase by Airbus of the Bombardier C Series programme and effectively deepens the Airbus Boeing duopoly across global markets. While a positive outcome for the OEMs concerned these developments do limit the options open to either airline or lessor purchasers of aircraft. That could provide an opening for an aircraft such as the Mitsubishi MRJ if it can avoid the logistical hurdles posed for smaller manufacturers serving a truly global market writes Joe Gill.
---
The Aviation Finance Conference at FCSDublin 2018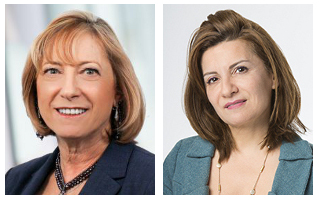 The Aviation Finance annual Conference at FCSDUBLIN2018 will take place on October 3rd. Amongst industry thought leaders who will be speaking are KBRA's Marjan Riggi, (right) the driving force behind the rise of KBRA's industry leading ratings franchise in aircraft ABS post the financial crisis, and Cowen's Helane Becker (left) , one of the most respected Wall Street analysts of aircraft leasing companies and airlines who will be presenting amongst leading aircraft financiers, lessors, bankers and OEMs at the event at Dublin Castle, Dublin, Ireland on 2nd and 3rd October.
---
Aviation Law
A recent ruling delivered by the Court of Justice of the European Union has given clarity on the issue of who is to be considered an operating air carrier under a wet lease agreement, an important consideration for both airlines and lessors in relation to liability for passenger compensation claims write Sarah Twohig and Garrett Breen.
---
Farnborough preview
As Farnborough 2018 gets under way, IBA has given its opinions on the likely results of this showcase event. The aviation consultancy forecasts that over 900 firm and MoU orders will be placed there, with lessors accounting for around 40 per cent of these. It expects strong orders for the neo and MAX families, with a bias towards the A320/A321 and -8/-10 variants. It also anticipates improving orders across both the Q400/ATR families and some sales for the E1 and E2s, as well as a little movement on the Bombardier C Series programme for both variants - although this may not lead to firm/MoU level commitments. And it believes that 100 orders across the 777, 787, A330 and A350 families would be a good result.
In this issue
In this issue we look at the implications of the latest developments in the commercial aircraft manufacturing sector, including Boeing's deal to acquire control of the commercial E Jet operations of Embraer, the reveal by Airbus of its new regional jet asset, the new Airbus A220, and the possible opportunities that this consolidation could bring for an aircraft such as the Mitsubishi MRJ. We also look at the prospects for Farnborough with the help of IBA, what really makes Lease Rate Factors tick with the help of Kieran O'Keefe of DVB Bank and at the implications of a recent CJEU ruling on liability for compensating air travel delay.
---
Perspectives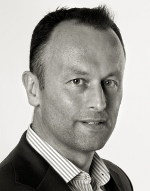 DVB's Kieran O'Keefe breaks down the lease rate factor (LRF), the short hand indicator of value for an aircraft lease. He looks at how low LRFs can go and explains how the indicator can be used to show different lessor strategies. O'Keefe says current lease rentals are at an all-time low with returns marginally above the return earned by the debt providers as some lessors ignore transaction risk in their lease agreements with airlines and/or take an increasingly optimistic view of future aircraft values to meet their internal rate of return targets.
---
Aviation Economics
Global demand for passenger and freight air travel continued to expand in May and continues a trend that promises to make 2018 another record breaking year for volumes carried by air across the world. This trend is a major foundation stone in underpinning forecasts for aircraft demand and the associated financing needs of the global commercial aircraft fleet. Airlines, lessors and OEMs will be encouraged to see that these demand statistics point to a market that continues to expand at rates in excess of GDP, a key factor in defining aviation as a true growth sector.
---
Aircraft ABS Market
An insightful review of aircraft ABS transactions over the past five years, by S&P Global Ratings' Directors Jing Xie and Betsy Snyder, identifies some of the factors being raised by investors seeking opportunities in this area.
---
OEMs
"ABC" could be the headline for this week's reveal by Airbus of its new regional jet asset. Airbus, Bombardier and the C Series are combined to create the new Airbus A220 which helps the European OEM offer a full portfolio of aircraft types while probably eliminating the economic case for both the A318 and possibly the A319.
---
Transactions
Avolon reveals details on Jade Aviation, its JV with China Cinda; Dubai Aerospace Enterprise acquired 9 aircraft in Q2; AerCap trading update for Q2 - lessor signed financing transaction for $2.7 billion in the period; Aircastle increases and extends RCF; CDB Aviation completes first transaction with SAS, delivering 6 A320-200neos.