Aviation Economics
The International Air Transport Association (IATA) has outlined issues that should be addressed by policymakers and politicians to facilitate the forecast growth in air travel demand over the next twenty years.
---
Leasing Strategies
A perusal of the Airbus order book shows a total backlog of 18,302 units of which 11,149 have been delivered and 10,152 are currently in operation worldwide with 426 operators in 402 countries, with lessors accounting for just under one quarter of the backlog.
---
Ratings News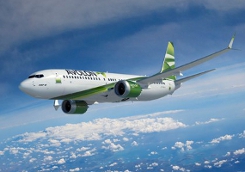 Were it not for the financial difficulties of its HNA Group and Bohai Capital parents, Avolon Holding's intrinsic credit characteristics would support a rating as much as one notch higher than its current Ba2, according to Moody's Investor Services. But, the analysts argue, while they are welcome, the company's recent steps to insulate itself from its parents' woes are insufficient to warrant an upgrade. In a new report Moody's also identifies Avolon's 'high reliance' on secured debt when compared to its peers as being a 'key constraint' on its rating.
---
ABS
In what is proving to be a reasonably busy year for aircraft securitisation GECAS has launched its 11th aircraft ABS, comprised almost exclusively of highly liquid narrowbodies from Airbus and Boeing.
---
Production Trends
Boeing continues to chalk up new orders as summer progresses and are keeping new contract volumes in line or ahead of actual delivery rates.
In this issue
In this issue we speak with Amedeo's Mark Lapidus about the future of the A380 in light of the parting out of two early production models, and he fleshes out his plans to unlock the full potential of the aircraft. We also look at transactions trends in the aircraft-backed ABS market where serial issuer GECAS is the latest lessor to issue. With Farnborough on the horizon we look at Boeing and Airbus' 2018 orders so far, while we also analyse Moody's report on progress at world no.3 lessor Avolon.
---
Perspectives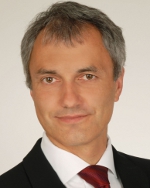 The news that two early production A380s are to be parted out, barely a decade after they first entered service, has been seen by many as undermining hopes for the development of a secondary market to underpin new sales of the pioneering double decker aircraft. But long-time A380 champion Mark Lapidus insists the outlook is not as bleak as some people think and remains enthusiastic about the prospects for a new 'shared service' approach.
---
Engines
The risks attached to investing in new technology aircraft are being highlighted by problems with Rolls Royce engines. Aside from interfering with operational management of airlines operating the afflicted jets this problem also threatens the value of the assets themselves. Short term winners are owners of older reliable aircraft available at short notice for replacement lift.
---
Transactions
SMBC Aviation Capital profits up 2.2 per cent to $319m pre-tax; Regulators give Bombardier/Airbus CSeries partnership green light; AerCap and Air Lease price notes; Milestone closes purchase and leaseback on four S-92s; Natixis affiliate to launch aircraft debt fund; BOC orders 3 Dreamliners for Air Europa.