Airline Business
IATA and Deutsche Bank have joined forces to launch a technical pilot programme for a standard, direct payments platform that could see airlines' transaction costs slashed while preventing fraud. The proposed programme, which uses new capabilities brought about by the European Union's Payment Services Directive, aims to become the financial settlement platform of choice for airline direct sales.
---
Transactions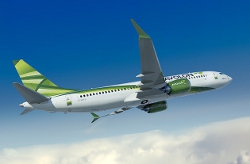 Avolon reduces costs of funds through reprice and extension of term loan facility; SMBC Aviation Capital makes board appointments; Air Lease increases unsecured RCF to $4.5 billion; AirAsia shareholders agree Fly deal; CDB Aviation places two 737s with Ukraine International Airlines; Avation prices 2021 notes, redeems 2020 notes; BOC Aviation deliver its first MAX to new customer Corenden; Ontario Teachers to sell down Aircastle stake through secondary offering.
---
OEMs
The decision by the United States to end its support for the Iran nuclear deal creates a clear threat to the European manufactured Airbus A330neo. That is because since the deal was first announced in 2015 the most important order secured and booked by an OEM was for 28 A330s as part of a broader deal with Iran Air.
---
Public Lessors
Results for the first quarter show aircraft lessors continue to maintain double digit returns on investment and express optimism that such returns can be expected to continue for the forseeable future.
---
Airline Business
Airline industry profitability has been existing in a virtuous cycle for the past couple of years. Solid global GDP momentum, rising load factors, declining fuel prices, ultra low interest rates and a recovery on freight markets have all driven worldwide profits higher.
In this issue
In this issue we look at the Q1 performance of the global airline industry as the latest figures from IATA show another outstanding quarter in all of the key metrics for airline performance. Can the good news continue at this pace? The aircraft leasing industry has also had a positive first quarter with a number of transactions highlighted in this issue showing growing support from banks and investors in the industry. We also look at Fly's plans to manage its concentration risk created by its AirAsia deal and Fly director Steve Zissis gives his view on the aircraft trading market.
---
Leasing Business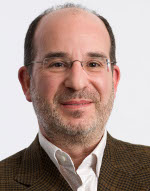 Fly Leasing's large deal with AirAsia has been given the final blessing by the airline group's shareholders, clearing the way for what Fly expects to be a 'transformative' deal. Meanwhile Fly has given further details of its sales programme designed to manage the concentration risk arising from the deal and to lower its leverage ratio. Fly director Steve Zissis says it is 'a seller's market' currenty and that the lessor's initial sales target for this year is $150 million, with a further $150 million in 2019.
---
Gulf Carriers
With oil prices recovering the economic and financial wealth of the Gulf states will grow significantly and that will create resources capable of further boosting their respective airlines. This could be positive news for OEMs although a review of the four carriers in the UAE shows marked differences in strategy and performance.
---
AIrline Business
Latest figures from IATA show Q1 2018 airlines post tax profits rose to $2.63bn, up from $2.06bn for the same period in 2017. The record high load factors reached during the quarter point to increasing levels of efficiency across the global airline industry.