Aircraft Business
The decision by freight company UPS to order 14 Boeing 747F aircraft is a significant boost to the OEM while also underlining the ongoing recovery in air freight markets. It also highlights the unique attributes of the 747 as a freighting platform in the VLA segment of the aircraft market.
---
Aviation Markets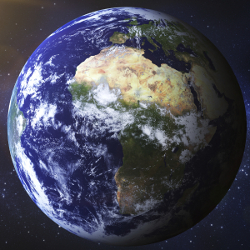 The 1999 Yamoussoukro Decision, under which 44 African states agreed to start liberalisation, was the genesis of progressive development but it has struggled to move forward. Now the 55 members of the African Union have commenced the first phase of the Single African Air Transport Market, with 23 states - including South Africa, Nigeria and Kenya - at the heart of the initiative.
---
Aviation Economics
IATA has published a valuable contribution to the debate about the future of air travel in which it has identified a number of mega themes that could evolve as aviation develops. It puts new technology, data, unmanned aircraft, smart regulation and infrastrucutre at the the head of the list of these potential future megatrends.
---
Developments
CALC brings dollar denominated aircraft ABS to mainland China; Airbus predicts strong Asia-Pacific demand growth, with big focus on widebodies; New DAE Capital investor asset manager targets $5bn AUM; Boeing results review; US C Series plant could be up and running 'within a year' if deal approved; AerCap results: lessor sold 114 aircraft in 2017; GECAS in 10 aircraft deal with Viva Air and 20 widebody engine deal with White Oak; Avolon is launch customer for RR LessorCare.
In this issue
We look at the forecasts for the growth of Asia's aviation market as global players highlight the region with the Singapore Air Show in full swing. The region will remain the industry's major growth frontier but in this issue we look at a major development in the hugely fragmented African aviation market that could help to unlock the continent's potential for aviation. We speak with Goshawk's CEO Ruth Kelly on it's plans and how she sees the aircraft leasing market developing in the coming 18 months.
---
Perspectives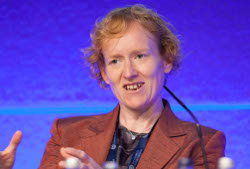 Over the past year Goshawk Aviation acquired about $1.8 billion in assets despite intense competition in the sale-and-leaseback and portfolio acquisition markets and having no direct orders with aircraft OEMs. In this interview with Aviation Finance CEO Ruth Kelly speaks about how it achieved this. She reflects on how rising interest rates may affect future aircraft investor sentiment and lessors, with changes in pricing dynamics possibly leading to differences in the sale-and-leaseback and new order placement markets over coming years. She also says pricing may well be influenced by the rising level of aircraft deliveries, particularly in the period 2019 to 2021. She expects that last year's trend of consolidation activity and large portfolio sales will continue this year and says that significant Chinese involvement in aircraft leasing is something that is here to stay.
---
Aircraft
Boeing has announced that all design requirements are now in place to proceed with the largest version of the 737 MAX, the -10. This will bring a version of the narrowbody to the market that offers seat density which is being increasingly demanded by low cost carriers in particular as they migrate towards larger single aisle aircraft.
---
Aircraft
Flight testing has begun or is close to commencing for a number of new aircraft models from both Airbus and Boeing, while Embraer expresses itself well pleased with the results obtained from its E190-E2 test flight programme.