Aircraft Leasing Business
Aercap's second quarter financial results provide an insight to how the world's largest stockmarket listed lessor is navigating the challenges within the aircraft market and across the global economy.
---
Freighters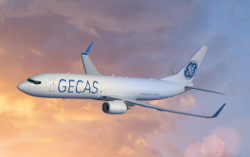 With strong underlying demand, the burgeoning freight market provides goods opportunities for aviation-minded investors. Passenger-to-Freight conversion of mid-life aircraft is the obvious route for such investors, but in a new whitepaper aviation consultancy IBA Group emphasises that while conversion offers the greatest potential return it is also the most technically complex route to freighter acquisition and can be time consuming and costly as well.
---
Aircraft Investment
Continuing challenges to the introduction to service for the Airbus A320 NEO is reminiscent of the technical problems that plagued the Boeing 787 when it was introduced in 2011. These are two illustrations of the risks for airlines and investors alike to be early adopters of new technology equipment.
---
Developments
ALC and Napier Park launch second Blackbird Capital JV; BOC Aviation orders 10 Boeing 737 MAX 10s to its delivery pipeline; IBA launches freighter advisory practice to service the predicted growth in the sector, led by Moshe Haimovich; AirAsia lessor opens Irish office; Willis Lease grows pretax profits by 76% in Q2; Bombardier C Series aircraft completes first commercial flight into London City Airport; FLY's Q2 results; GA Telesis gears up for growth
In this issue
In this issue we speak with Goshawk CEO Ruth Kelly in the wake of the lessor's very successful foray into the US private placement market. Kelly says Goshawk is in 'a nice phase' - big enough to be relevant, yet small enough to be nimble. She describes the buy side as 'extremely competitive' but Goshawk are still able to find 'sensible transactions' to be involved in. Kelly's insights support the view that investor appetite for aviation assets remains very strong - something which is further highlighted in ALC's latest Blackbird launch and GA Telesis' second GAIN fund. In this issue we also look at freighter conversions - a potentially lucrative path for owners of mid-life aircraft, if they approach it in the right way.
---
Perspectives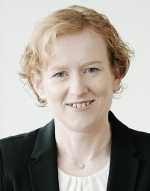 Last month Goshawk Aviation tapped the US private placement market for the second time with a $566.5 million unsecured issuance that was nearly six times oversubscribed and with coupons of between 3.9 per cent and 4.32 per cent. It was also the largest ever USPP by an aircraft lessor. Following a number of earlier successful and frequently innovative debt raising initiatives, it marks a coming of age for a young company that is demonstrating a maturity far beyond its three and a half years. CEO Ruth Kelly spoke to Aviation Finance's John Stanley about where Goshawk is today and shared some of her hopes for the future.
---
Aircraft Economics
With deliveries having passed the 100 aircraft mark the Airbus A350 has reached a critical mass that will allow lessors, airlines and asset managers to fully assess the aircraft.
---
Aircraft Economics
Progress by the Brazilian OEM Embraer with its E-jet programme is a clear reminder of the opportunities existing across the global commercial aircraft fleet in replacing aged aircraft types.