Aviation Regulation
A side effect of Brexit has been its exposure of the byzantine rules and regulations that exist in commercial air travel, and undermine the power and value of liberalised market arrangements. And Brexit threatens to resurrect the spectre of renewed bilateral arrangements which bring back practices that obstruct efficient market operations.
---
Aviation Markets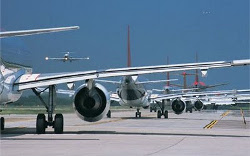 New research shows the effect of congestion at major capital airports and the benefits for secondary airports, as well as the opportunity that this presents for developing Europe's air travel market.
---
Aircraft ABS
Castlelake's ability to constantly return to the ABS well is testimony to the continued attraction of mid-life aircraft to investors. To date the company has closed three ABS transactions, in February 2014, December 2015 and August 2016. CLAS 2014-1 was paid in full ahead of schedule in April 2017.
---
Developments
China Aviation Supplies Holding Company in 140 aircraft agreement with Airbus; Intrepid finances three A330s, repays 8.25 per cent unsecured notes; Sino-European JVs 'emerging as a new way to finance aircraft'; AerCap's Q2 transactions; ALAFCO performance.
In this issue
In this issue we look at some of the opportunities to develop air travel markets with new research showing that, in a European context, secondary airports at major cities have strong potential to help further develop the European air travel market. We also look at some of the hurdles facing the European market in light of Brexit and the (im)practicalities of the UK leaving the European Common Aviation Area for both UK, EU and international carriers. Helane Becker analyses the state of play for airlines, lessors and investors in the current market and says investors should prepare themselves for deals.
---
Perspectives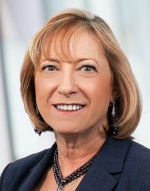 Ahead of the second quarter earnings reporting season Cowen and Company managing director Helane Becker analyses the shifting aviation landscape. She says for lessors 'there is still too much money chasing deals' which has led to declining lease rate factors but that there remains a huge need for financing and the key question is not whether there will be growth, but growth at what price? She expects returns on new leases to get worse 'before marginal players are eventually washed out and the market recovers' and says investors 'should not fear the deal, but rather be ready to participate in deals, because they are coming.'
---
Aviation Economics
Both passenger and freight air travel markets worldwide continued the growth trends evident in the first quarter of 2017 during May, key metrics in forecasting airplane demand globally.
---
Aviation Economics
Orders and deliveries for commercial aircraft during 2017 continue the trend predicted at the beginning of the year. Orders are trending below the pace of deliveries as the record backlogs built during the past five years begin to peter out.