Aircraft Trading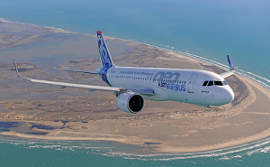 In its recent quarterly update Aercap disclosed it had leased, purchased and sold no less than 105 aircraft in the first quarter of 2017. This further illustrated the growing importance of aircraft trading as the leasing industry continues to evolve and adjust to the sector's strong growth characteristics.
---
Aircraft Technology
Although commercial aviation has made many breakthroughs in reliability, cabin design and cockpit systems in the last twenty years it is failing in one key area that has historically defined the industry's relevance to consumers - speed.
---
Aviation Market
At its core the commercial aircraft market is totally dependent on actual demand for passenger and freight services by air. If both of these elements are expanding they imply an increased need for aviation infrastructure of which aircraft are a central pillar. While short term variations in supply and demand can influence values and profitability the consistent growth in consumer demand underpins the optimism of those who believe aircraft demand will continue to rise.
---
Developments
BOC Aviation expands portfolio, extends note programme by US$5bn; Boeing 737 MAX 9 completes its first flight as Silk Way confirms order for 10 737 MAX 8s; Embraer delivered 33 aircraft in Q1; AerCap leased, bought and sold 105 aircraft in Q1; Finnair completes A350 sale and leaseback agreement with GECAS and quantifies the advantages of leasing; CALC buys more new A320-200s; Rolls-Royce appoints Paul Stein as CTO
In this issue
In our interview with the Chief Financial Officer of GECAS in this issue Diarmuid Hogan speaks about investor demand for aircraft with leases attached, how interest rates may affect this, the possible aviation cycle downturn and GECAS' growth strategy. We also look at the commercial aviation industry's need for speed; the increasing importance of aircraft trading and the prospects for a MAX 10 aircraft.
---
Perspectives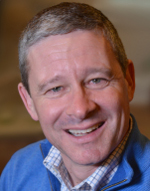 The next downward leg of the aviation cycle is unlikely to be as precipitous as others that have gone before, says Diarmuid Hogan, Executive Vice President and Chief Financial Officer of GE Capital Aviation Services. In this interview with Aviation Finance's John Stanley he argues that demand for aircraft assets continues to be underpinned by a strong investor demand for long lived, predominantly US dollar funded assets and by airline fundamentals which are much healthier than they were ahead of previous cyclical downturns. He also discusses the potential effect of rising interest rates on the market value of assets and explains why the company expects its variety of activities, including lending to airlines and investors, will help offset any potential decline in the windfall gains it has enjoyed over the last three years from aircraft trading.
---
Aircraft ABS
Air Lease Corporation is securitising 19 older aircraft in its fleet, with an average age of 12.5 years, a remaining lease term of approximately 3.4 years as of February 28, 2017, an initial value of approximately $436.4 million and an aggregate maintenance-adjusted current market value of approximately $422.8 million.
---
Aircraft Economics
As Boeing commenced its maiden flight for the 9 version of the short haul MAX variant of the 737 focus is already shifting to the even larger MAX 10.