Delegates attending the Shannon International Leasing Conference 2017, held on November 10th 2017 at the University of Limerick, were told that further industry consolidation is highly likely. Addressing a session on the topic of consolidation and mergers within aviation leasing, industry consultant John McMahon said: 'It is possible that four to five mega-lessors, each with around 1,000 aircraft, may emerge over the next few years or else the two mega-lessors may see the ranks of the mini-megas (500+) swell through consolidation.'
McMahon said it could also be argued that lessors require a 'critical mass' of 100+ aircraft to justify a fully functional global leasing organization and with too many new Chinese lessors pursuing essentially the same strategy consolidation amongst them or with non-Chinese lessors, in order to broaden their global footprint, was therefore highly likely. 'In short, it is very unlikely that no further consolidation will take place,' he said.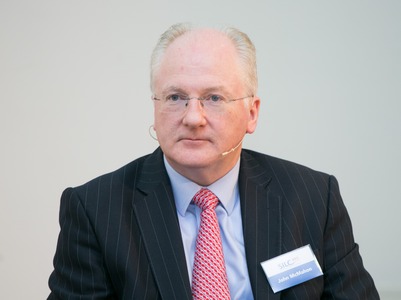 John McMahon began his career in aircraft leasing with GPA in 1990 and served as CEO and Chairman of NYSE-listed Genesis Lease from 2006 to 2010, when it was acquired by AerCap.
On the specific issue of how Chinese involvement in the industry might affect future consolidation, McMahon noted that Bohai/Avolon had stated its intention to boost its size through further M&A, where possible.
McMahon also observed that the past few years had been good for aircraft leasing, with traffic growth substantially outpacing economic growth, airline profitability supported by low oil prices and quantitative easing resulting in a lot of liquidity seeking attractive returns in a low-yield world.
China had recognised that aviation has a key role to play in its economic development, both domestically and internationally, that aircraft leasing is an essential funding tool and that aircraft, being predominately US-dollar denominated assets, represent a potentially useful currency hedge in the event of a local currency devaluation.
As a result, he said most sizable Chinese financial institutions and many PRC/Hong Kong companies had entered the market. 'This influx has several implications for the leasing business generally, and for Ireland Inc. in particular. Chinese lessors have been accused of "buying their way into the industry" by either offering unsustainably low lease rates relative to established lessors (although for cost-conscious airlines this is a very attractive proposition) or by "overpaying" for established lessors. However, this shouldn't be surprising because, to be successful in the longer-term they need to take market-share and to buy or build organisations with the functional international experience, including commercial, legal, technical and financial, to remarket and trade aircraft,' McMahon said.
Looking at the development of aviation finance in Ireland, McMahon said most new entrants to the aircraft leasing world seem compelled to open an Irish operation, he said. 'For decades, Ireland has been at the forefront of developing the aircraft operating leasing market. The resulting cross-border tax treaty network and established industry experience and expertise of its people - not to mention attractive corporate tax rates - make Ireland an obvious choice to start such a business but, inevitably, this affects the supply of talent in Ireland as well as the occasionally complex issue of relocating non-EU staff to the country.'
Other panellists contributing to the discussion on industry consolidation were Julian Rouchy Kelly, COO of Accipter Holdings and Karl Griffin, CEO of DAE.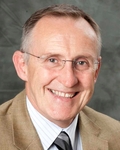 Sean Flannery, SVP, GECAS
Delegates attending SILC 2017 also heard a debate on the issue of whether digitalisation in aircraft transitions would lead to incomplete back-to-birth records or improve archiving.The panellists on this topic included John Barry, Senior VP Head of Sales and Marketing at SeaburySolutions, Ralph James, Director, Safety Regulations Division of the IAA; Declan Cotter, Head of Technical at BBAM, and Peter Collins, Director of Sales, CloudCARDS.
Collins said lack of standardisation was hampering the transition. 'Old habits need to be broken to drive change,' he said. He believed, however, that constant improvement in technology, combined with the industry coming together to standardise formats, did indicate that a full digital process was on the near term horizon.
'Although we incorporate digital technology as often as we can into our day-to-day lives, one could argue that the aviation industry is somewhat dated in terms of digital accounts,' he said. 'Around 90 per cent of all currently flying commercial airliners have paper maintenance records. To put this in perspective, the paperwork would circle the earth 25 times if laid end to end. So it's not surprising that digitalisation is becoming an increasingly popular choice for lessors as digital records are far more portable and easier to back up.'
However, delegates heard there are still concerns around the security of updated records, with a significant increase over recent years in the risk of software being hacked. The risk of loss is another reason why companies are still using hard copy records. During the process of converting from paper to digital it can be easy to lose some records as sifting through all of the existing paper work and entering it into a digital system often increases the chances of information being misplaced.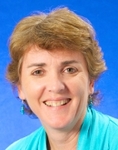 Julie Dickerson, MD, SES
Collins said clear visibility was one big advantage of digital records. 'There are often debates surrounding lack of standardisation and legibility on paper records, whereas this problem is negated when transferred to digital,' he said. The other benefit of digitalisation was that it could be seen as more reliable, with digital records easier to search and within which to locate 'missing' data.
Two sessions focussed on the role and potential of the Shannon region, on Ireland's Atlantic coast. Panellists Sean Flannery, General Manager of GECAS, Eoghan O'Driscoll, CTO of DAE, and Patrick Edmond, Strategic Director of the state-owned Shannon Group development company, discussed specifically the region as a location for aircraft leasing.