Public Equity
Mood swings among investors in risk-on type assets has been impacting lessor share prices of late. Lessor share prices have fallen in the past four weeks even though lease returns (as a per cent of the asset's value) remain high compared to some financing costs. The leasing sector remains highly dynamic and is ebbing and flowing with some force, writes Joe Gill.
---
Manufacturing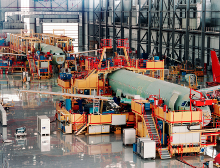 The linear growth projections presented by OEMs could yet prove optimistic. While they supply new planes used aircraft are popping up worldwide in increasing numbers and struggling to find buyers. At some point, the supply v demand metric could raise its ugly head, writes Joe Gill.
---
Airline financing and developments
This month saw Continental Airlines issue a huge EETC worth nearly €900 million at the lowest coupon yet, while Flydubai indicated its intention to pursue Ex-Im bank financing, a contentious issue at present in light of disputes over the remit of export-import banks. Meanwhile, orders for the 737 MAX meant that Boeing beat Airbus' sales in Jan-Feb.
---
Public Equity
Gary Liebowitz of Wells Fargo, covering Air Lease Corp's recently hosted conference call on its earnings for the fourth quarter of 2011, said that the company was 'more bullish than others.' Comments made during the call were noticeably more optimistic than those of other lessors. Air Lease sounded supportive of rising OEM build rates, even 'at a time when there is already decelerating global capacity growth and some downward pressure on values.'
---
Taxation: Irish Budget
PwC and Ernst & Young say that provisions covering the Special Assignment Relief Programme (SARP) and Foreign Earnings Deduction (FED) scheme in the Finance Bill 2012 represent positive developments, but there is still room for improvement.
Aviation Finance Vol. 2 No.6
Prudence can be the foundation for stability in the light of the volatility seen in the aircraft financing market in the first two months of this year, and, as evidence of continuing investment, and capital committment continues, there are clear signals of ambitions by many to grow significantly while taking a long term perspective on the sector.
---
Perspectives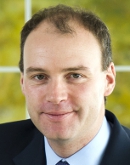 Aercap's CEO Aengus Kelly talks to Aviation Finance about the point we are at in the leasing cycle, aircraft values, delivery times, post-petition leases, and the 'funding gap', and says aircraft leasing 'is still a really profitable business'. In the interview he also dismisses the idea that used aircraft, particularly narrow-bodies, are suffering from a significant fall in lease rates and value. He paints a positive picture for prudent lessors and expresses AerCap's confidence in its leases with American Airlines, currently under the protection of Chapter 11.
---
Lessor financing and developments
Air Lease Corporation extended its issuance of Senior Notes, due in 2017, from $500 million to $1 billion while AerCap was assigned an investment grade rating by Standard and Poor's. On the equity investment front, Mitsubishi sold half its share in Jetstar to Century Tokyo Leasing and Fortress Investment Group announced that it will reduce its stake in Aircastle.
---
New entrants
Japanese company Mitsubishi UFJ Lease & Finance Company is establishing a new European aircraft leasing base. Its new subsidiary lessor MUL Aviation Capital Ltd has set up an office in Dublin.
---
Irish Industry Developments
The Wings Club held its Annual Dublin Luncheon in the Four Seasons Hotel where former Aer Lingus CEO and the current deputy Chairman of Royal Brunei Airlines, Dermot Mannion, gave a keynote address to over 200 attendees from the aviation industry including lessors, airlines and OEMs.