Risk Management
By deploying a suite of treasury tools including new instruments such as aircraft secured bonds and other new leasing options, as well as new and tried and trusted balance sheet hedging strategies, airlines can optimise their myriad of exposures to both P&L and balance sheet while ensuring the smooth daily operation of the carrier. We plan to explore all of these issues in greater detail in future editions of Aviation Finance, Joe Gill writes.
---
Lease Accounting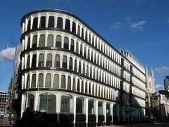 Last year, the FASB and IASB proposed changes that would radically alter income recognition and the balance sheet treatment of operating leases - changes that were immediately criticised on the grounds that they could make financial statements less rather than more informative. A year later, refined proposals have been forthcoming, and in this issue, we examine what has been happening.
---
Leasing
The FASB and the IASB are inviting comments on their latest proposals for joint leases, as questions remain about the receivable and residual approach writes Ernst & Young's John McCormack.
---
Jurisdictions
Joe Gill looks at what features make a successful aviation finance centre. Against a backdrop of change on the operating, leasing and manufacturing fronts he profiles the key requisites for successful aviation finance hubs
---
ISE and Irish aircraft equity finance
Ireland is home to over 50 aircraft leasing companies and is the world's No 2 aviation financing centre. However these companies don't use the internationally accessible securities market infrastructure available domestically for debt funding and the trading of their paper assets. Is there an opportunity for Irish stockbrokers and the Irish Stock Exchange to create a platform that provides research, trading and capital raising capabilities for this large and growing segment of the global aviation industry? JOE GILL outlines the positive factors that could provide the foundations for development.
Welcome to Aviation Finance
Aviation Finance, published every second Thursday, and www.AviationFinance.aero, will be a forum for cutting edge analysis and ideas on aircraft and airline financing.
---
Lessor Finance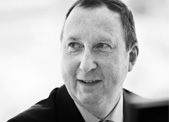 The aviation leasing sector can provide an attractive investment opportunity for long-term equity investors looking to achieve steady risk-adjusted equity returns while participating in the growing global aviation business writes Avolon's DICK FORSBERG.
---
Risk Management
Although aircraft leasing is centred on complex financial details it involves the ownership and operation of physical aircraft. These aircraft move between lessors and airlines on a regular basis and those exchanges require material checks and administrative tasks. This is an area that could form the basis for a strategic investment, says Sean Flannery, the EVP Technical & General Manager of GECAS, the world's largest aircraft lessor.
---
August and September Developments
Tectonic plates continue to shift in the air finance sector as both ILFC and RBS Aviation, ranked second and fourth among leasing companies globally, draw media attention regarding their future ownership.
---
August and September Developments in Ireland
Ireland's leasing and aircraft financing sector will be at the heart of coverage in each issue of Aviation Finance, as what is still the pre-eminent world aircraft leasing hub adjusts to the challenges and opportunities arising from the changing world landscape in finance and the aircraft industry. Both provide challenges, such as from new hubs, in Asia, for example, and from the changed conditions in credit markets and banking. But these changes bring opportunities, and Ireland's strengths in areas such as the corporate tax rates, its wide double tax treaty network and positive OECD peer reviews, the deep levels of expertise in cross-border leasing (including in audit, legal, taxation, technical, lease management and remarketing).