Aircraft Values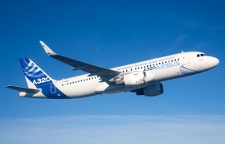 A sustained and widening gap between new and second hand aircraft values has developed and the depressed second hand market has now extended to include reasonably young jets of only five to seven years old. With these price falls, some aircraft traders argue that aircraft are now worth parting out at as young as 15 years because their engines and individual parts are worth more than the unit value of the plane itself.
---
The Cutting Edge
At a time when consolidation and capacity contraction are themes sweeping across the global airline sector it could be concluded that start-up ventures are unlikely to succeed. That conclusion is re-enforced by the continuing high price of jet fuel which is making profitable commercial aviation ventures difficult to develop. However, three new airlines are being established at present that defy this notion and all are backed by seasoned investors.
---
Airline Financing and Developments
Lufthansa closed financing last week on an Airbus A380 aircraft under a Japanese operating lease with a call option (JOLCO). This is the first time a JOLCO structure has been used to purchase this type of jet. At the same time it has been reported that Norwegian Air intends to lease some of itsfleet as it expands following its huge order at the Singapore Air Show. Meanwhile Pinnacle has filed for Chapter 11 protection.
---
Capital Markets
Healthy predictions on the valuation range of ILFC as well as other positive current market capitalizations for lessors are stimulating more intensive coverage by both buy side and sell side analysts and deepening the investor pool available to aircraft financiers. Joe Gill discusses the contributing factors to this growing capital market activity.
Aviation Finance Vol. 2 No.8
The particular uncertainties of the cycle of 2012 are analysed in this issue by engine leasing pioneer ELF's President and CEO, Jon Sharp, whose insights give us pause to reflect on the strength of business models, and businesses that derive their stability from diversity, innovation, and originality. Across the capital markets, and in the airline business itself, where we report on three start ups, there is heartening evidence that none are absent.
---
Perspectives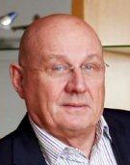 With no boom in the world economy likely any time soon, the existence of an oversupply of equipment and enhanced uncertainty regarding residual values, 'sell or hold?' is the question at individual asset level. You are damned if you do, damned if you don't, says pioneer of the engine leasing industry JON SHARP, CEO and president of Engine Lease Finance Corporation. He writes exclusively for Aviation Finance about the key challenges facing engine lessors.
---
Lessor Financing and Developments
AIG's rating has been upped following indications that it looks likely to float ILFC and pay back its government debt, in response to an improvement in the IPO market. Positve developments in the private equity arena were also evident this month, with Mitsubishi and the Development Bank of Japan buying 60 per cent of TES Holdings from DVB Bank.
---
Manufacturers
If we assume that the ticket price of a narrowbody is about $70 million then $5.2 billion of narrow body aircraft are changing hands every month, or $1.3 billion per week, writes Joe Gill. He discusses the frenetic activity this requires of those charged with ensuring that the financing, registration and owneship process is completed effectively and efficiently.During the first quarter of 2012 Airbus delivered 131 commercial aircraft to its customers globally, an increase of 10 per cent. In the same period Boeing dispatched 137 units to its airline and leasing clients, a rise of 32 per cent. These statistics reflect a healthy marketplace for the two leading world OEMs and are a function of the record ordering that took place over the past three years.