Aviation complex
IATA projections point to a fading appetite for expansion and capital expenditure. Cyclicality is nothing new to airline investors but a toxic combination of waning demand and high nominal oil prices are accentuating pressures currently.
---
ISTAT Americas 2012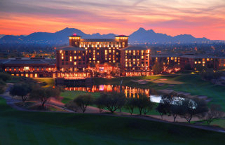 Attendance reached a record high at this year's ISTAT Americas 2012, where sentiment for the resolvability of aircraft financing problems was positive. Debate at the conference covered forward orders, older aircraft, emerging markets and the increasing retreat of European banks, writes Sarah McCabe.
---
Carbon Tax
With the incoming emission trading tax system failing to gain consent from the relevant parties and with up to 30 countries refusing to cooperate, a number of associated economic threats to the commercial aviation market are created, writes Joe Gill.
---
Lessor and Airline Financing and Developments
The signing this week in Beijing of a Memorandum of Understanding between the Republic of Ireland and the Industrial and Commercial Bank of China (ICBC) for the development of ICBC Leasing in Ireland is an example of the growing globalisation of aircraft financing, as Asia-Pacific investors continue to look to European aviation hubs. This month saw several lessors actively funding: Aircastle issued $800 million senior notes; ILFC sought a new $550 million term loan and Doric issued a further GBP200.5 million.
Aviation Finance Vol. 2 No.7
Despite the downgrade in airline profit projections for 2012 by IATA there are still many reasons to be optimistic, as sentiment at the ISTAT Americas conference reflected. Asian market growth was identified as one reason to be positive, as Norman Liu, CEO of GECAS, said. He identified Asia as a key GECAS target. 'Asia has been by far our most active market, with 70 per cent of our airplanes going there. You have to look at different parts of Asia – you can't generalise.' He identified low cost carrier activities in Japan, the organic growth evident in South East Asia, and the different opportunities in China, the Philippines and Indonesia.
---
Perspectives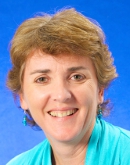 'We see the engines powering popular models like A320s and 737s having a long, useful life for the foreseeable future. It will be many, many years before there are enough A320neos, for example, in operation to have any sort of impact on the CFM56-5B spare engine market,' says JULIE DICKERSON, General Manager of GECAS Engine Leasing in an overview of trends in aircraft leasing's little brother, spare engine leasing.
---
The Cutting Edge
Suggestions of a new type of EETC structure that would enable non-US airlines to tap into the US EETC market are emerging. This proposal offers the prospect of extending the aircraft financing marketplace outside of the US while retaining dollar denomination.
---
Airline Finance
Airlines are seeking alliances with other airlines to benefit from the advantages gained by bulking orders through leveraging scale. For OEMs and lessors this development creates both threats and opportunities, writes Joe Gill.