CDB Aviation Lease Finance's latest financing facility, a five-year $492 million facility provided by five international banks, is the prelude to further planned diversification of the lessor's funding in 2018.
CDB's latest facility has been provided by Citi, Credit Agricole Corporate and Investment Bank, National Australia Bank Limited, Natixis and Westpac Banking Corporation, each acting as Mandated Lead Arranger, and is secured against 14 recent Airbus and Boeing narrowbody aircraft on lease to five lessees.
CDB Aviation Chief Financial Officer Will Gramolt said this was an important transaction for the company because it allowed it to advance its objective of diversifying the company's sources of financing and to deepen its relationships with a number of its banking partners. It was 'a competitive supplement to CDB Aviation's unsecured financing,' he added.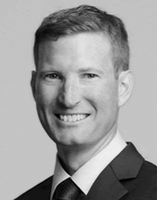 Will Gramolt
Gramolt said to Aviation Finance that the facility, which followed its $800 million unsecured bond issuance in October, was the second large financing concluded by the company's new management team in 2017. 'We plan to continue to issue a mix of unsecured and secured debt and diversify our sources of financing in 2018,' he said.
The new facility has been provided to CDB Aviation's wholly-owned subsidiary CDB Aviation Funding 2017 Ltd., with CDB Aviation acting as lease servicer. The Facility Agent is Credit Agricole Corporate and Investment Bank and the Security Trustee is Bank of Utah. Allen & Overy LLP acted for the Mandated Lead Arrangers and Clifford Chance LLP represented CDB Aviation.
The latest transaction can therefore be seen as one more building block in the lessor's plans to establish itself as a market relevant, full cycle global player. CDB Aviation's immediate parent is CDB Leasing, a broadly-based leasing company which listed on the HKSE in July 2016, and its ultimate parent is China Development Bank, the world's largest development finance institution.
Last October CDB Aviation's Chief Commercial Officer Patrick Hannigan told Aviation Finance that the aircraft lessor had made substantial progress in building three pillars to support its growth ambitions. It had put in place a new, international team that included a number of experienced industry professionals, and it had done a lot of work with the two main aircraft manufacturers, with which it has approximately 200 aircraft on order.
The final pillar, he said, would be deployment of fresh capital in a full range of activities, from PDP financing, sale and leasebacks and portfolio acquisitions to actively trading aircraft. 'We're building a detailed financial plan for the next five years,' Hannigan revealed. 'We now have 400 aircraft effectively committed and we want to grow bigger than that.' Putting in place a range of complementary financing options will support this growth.