AMS is headquartered in Memphis with operations in the UK and Singapore. AMS is one of the largest worldwide distributors of recertified components for Airbus, Boeing, and Bombardier aircraft, and provides a wide variety of parts, ranging from avionics to thrust reversers.
"Taking on leadership of AMS at this time is exciting as we recently expanded our inventory and added experienced professionals to our locations outside the U.S. This will enable us to better serve our customers as well as position us for growth in these important markets -- Africa, Asia and Europe," said Green.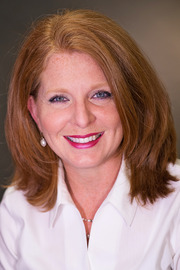 Sharon Green, Chief Operating Officer of GECAS Asset Management Services (AMS),
Sharon Green has more than 30 years of experience in finance, risk and management. She joined The Memphis Group in1992 as chief financial officer. In 2006, when GECAS acquired The Memphis Group, she served as the integration leader. She has served as interim chief operating officer since December 2014 following the retirement of Cathy Williams.
She earned her MBA from Christian Brothers University in Memphis, Tenn., and holds a bachelor's degree from the University of Mississippi.
Company's profiles:
GECAS Asset Management Services (AMS) is AS9120:2002 + ISO 9001:2000certified (EN9120 compliant), FAA Advisory Circular 00-56 compliantand Airbus approved for vendor part distribution. GECAS uses only OEMand/or approved repair facilities for overhaul, repair andmodification of its components, and all components are stored inclimate-controlled warehouses for fast dispatch to customers 24 hours a day, 365 days a year. In addition, the unit offers airline customers initial-provisioning and fleet-transition programs to help manage their parts inventories.
GE Capital Aviation Services (GECAS)
GE Capital Aviation Services (GECAS) is a world leader in aviation leasing and financing. With over 45 years of experience, GECAS offers a wide range of aircraft types including narrowbodies, widebodies, regional jets/props, freighters and helicopters, plus multiple financing products and services including operating leases, purchase/leasebacks, secured debt financing, capital markets, engine leasing, airframe parts management and airport/airline consulting. GECAS owns or services a fleet of over 2,200 aircraft (1,900 fixed wing/300 rotary wing) in operation or on order, plus provides loans collateralized on an additional 400 aircraft. GECAS serves over 270 customers in over 75 countries from a network of 24 offices. www.gecas.com
GE (NYSE: GE) imagines things others don't, builds things others can't and delivers outcomes that make the world work better. GE brings together the physical and digital worlds in ways no other company can. In its labs and factories and on the ground with customers, GE is inventing the next industrial era to move, power, build and cure the world. (www.ge.com